Liberty
October 17, 2009
The moon was clear and pristine, fully luminescent, on the night of my party. Its gold cast set my eyes to dancing. The jewels of my tiny tiara twinkled daintily atop my head. I turned from my mirror and lifted my skirts gently with my white satin gloves to begin my descent. I was a delicate china doll, taking fragile steps down the spiral staircase as advised.

The guests stopped their chatter and turned to look, most of them gawking with wide mouths. Was I really that beautiful? All that was heard for what seemed like eternity was the swish of my slippers against each stair. I only had eyes for my father, who, for the first time in ages, stood ready to take my arm at the bottom of the final step. He turned to face me as I approached his aging figure slow to twist. But he looked the best I'd ever seen him and as he took my hand, his eyes got glassy. The violinist began.

Father beamed, his broad smile stretching out his wrinkles. I was speechless the entire time, and memories glided through my mind of the past when I didn't have to be grateful of his happiness; before the stress of potential war had him shut away from the world. Nonetheless, others began to join in dancing, and the night began.

My mind wandered back to the night I'd said I only wanted to invite a few guests to my celebration, but as usual, Mother invited the whole community. The loyalist community, that is. Everyone danced and chatted as they do at gatherings of that sort and seemed to be having a delightful time, as was I until my father span me away into another gentleman's arms. Silas Emery's arms. His eely smirk glowed in front of me before I had the time to push away. It was obviously a set up by my parents.

"Welcome back." He said, his sneer broadening.

"Not for long." My teeth clenched.

"Stop fighting it, you're mine now."

Having no more, I broke away from the party, withdrawing to my room and collapsing on the bed in a pool of tears. A knock suddenly pounded the door. I just lifted my head, revealing my swollen face and frazzled hair.

"Come in." To tell you the truth, I was worried it was Mother coming to draw me back into the party like an indentured servant returned to their work. Instead, an unknown figure stood before me, his young solid face illuminating his confidence. He was dressed in a fancy uniform, navy, and a tad frayed around the edges. He wore that suit with pride and dignity to show the soul that bounded from underneath. I looked him over and stopped at his eyes. I'd only met one person with eyes that radiant turquoise, Benjamin Gilford. My soldier stood before me. I sighed.

"Ben." It escaped under my breath. I stood and walked towards him, welcoming him in a warm embrace. He smoothed my hair and wiped away a stray tear. He led me to the center of the room and bowed before me.


"May I have this dance?"

There in the moonlight, we glided across my floor, mindlessly dancing. It had to have been hours we danced there, pouring everything of us into each other without a word. And we stopped at the same moment, together, right there in front of my window. He lifted his arm from my waist to my cheek, caressing it. Then his lips were on mine, sealing our unified peace. Just as quickly as it began, I felt his body pull away. My heart pounded as I grabbed for his hand.

"No, don't leave me yet." I sounded, hopeless as an orphan kitten. A tear now glistened in his eye as he drew his glance to our hands. His words were sickening.

"Ginny, I'm going to war. I'm leaving tonight to join the fight to free our nation. I will be back someday to get you; that's a promise." He tilted toward my hand, shaking in his. Those perfect lips kissed it tenderly. "I love you." His eyes caught mine for a split second, and then he was gone.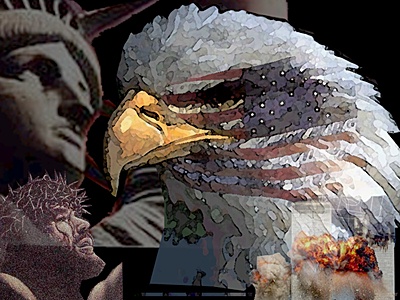 © Casey R., Lewis and Clark Village, MO