The forgotten angel
June 22, 2011
Disclaimer: I own nothing, Gerry Anderson owns all characters and settings, and the only character I technically own is Natalie Kym.

Synopsis: we all know how many angels there are, or do we?

My name is Natalie Kym, and I am the forgotten angel. Whilst Mr Anderson was filming I was in sickbay battling leukaemia, they did offer to do an episode about me but I declined, who would want to watch a scrawny bald woman, covered in tubes? I was back on duty during the episode "Grey Skulls". But I was not filmed as not to confuse viewers. I love flying and I remember the day I received my code name, dreamer angel, which really describes me.

Whilst I was being treated in sickbay I had numerous people visit. I especially remember when, during virus, after Destiny had escaped and after she shot Paul, I did my own great escape, but annoyingly I was caught and dragged back, I tried again to a total of sixteen times, and then I gave up,

I am the forgotten angel

Dreamer angel

Natalie Kym.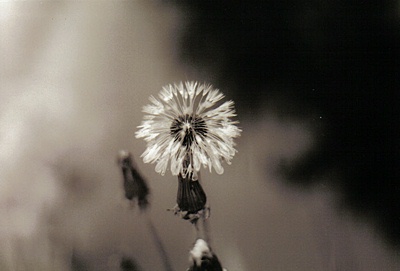 © Sarah S., Poland Spring, ME