5th Twilight:Glistening Sin (Renesmee's Story) chapter 1
October 25, 2009
Chapter 1






Nightmare

A blur of memories sweeped through my mind as clear as crystal, like I was there at this very moment. Daddy's glistening grin when I went on my first hunt, mommy's first time she layed her chocolate human eyes on me. I could taste her smell on my tongue. It lingered so long I already felt like I was indulging her. I could feel her heart beat. She stared at me contently oblivious to what I was feeling. I needed this person, but why did I want her for that other reason too?
    
I could feel a want for something else. But why? I wanted nothing more than her to be with me and I had it. But it was that burn in my throat was like a fire like a blue flame, the hottest of them all that drew me in closer to her irresistible scent. I could not resist, I latched onto her neck and heard a faint cry, I had hurt her. My one, my only. I  snapped back feeling horrendous of my behavior. I then felt something cool grasping me away, as cool as ice. My father, my other only. He did not look happy with me either. This dream had turned into a slow, but sudden nightmare. Nightmare, the word sent a spark up my whole body.            




That word only belonged to the person who frightened me the most. No not person but people. The volturi. The cruel twisted people who believe they are some type of heroes. But to be a hero you have to listen. They only gave a minute for my family to explain who I was. I could feel my teeth clench together with the force of a great white shark. Aro, with his jet black shoulder length hair. Caius, with his concrete grimace indented into his porcelain skin. Jane with her tormenting gift of pain. It was my family that they were going to calmly kill. It was my Jacob and his pack. Emmett, Jasper, Rose, Alice, Esme, Carlisle, Mommy and Daddy. They wanted to slaughter them and it was all because of me.



I wish I could have been born with the gift of destroying. Destroying everything in my path as if it all were toothpicks. Just toothpicks. Aro, Caius, and Jane, utensils that you pick your teeth with. I could get used to that. But I'm not I am only a half dead person that touches people to tell them what I did for the day. Couldn't I just talk to them?


So, I call myself the glistening sin that plopped into a family of perfect proportion. They are one species, one mind set. I am two species, predator and prey jammed in one body. Yet everyone calls me a miracle. I just think I am an addicting burden no one seems to be able to let go of.  In my year of living, I have already put every one I love in danger. No not danger, into a death sentence. Wait, I guess I am a miracle, in making world records.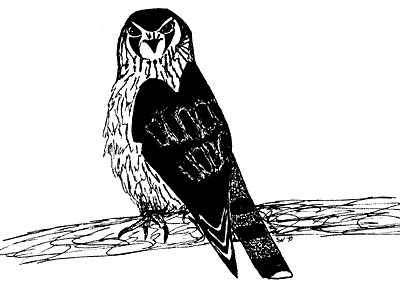 © Sarah W., Collinsville, CT