Harry Potter Movie 3 Minutes
November 15, 2021
(HARRY'S house)
HAGRID: You're a wizard, Harry!
(Awkward pause while VERNON threatens HAGRID)
HARRY: Oh, I thought I was a princess. . .
(GOING TO HOGWARTS)
DRACO: Harry, be my friend. Don't be friends with the Weasley's.
(HARRY looks at RON)
HARRY: Nah, I'll be friends with the weird boi right there.
DRACO: Humph. . .I'm jealous
(BATTLE WITH QUIRREL)
HARRY: I don't have the stone!
(HARRY looks at his pocket and back at QUIRREL. QUIRREL notices.)
QUIRREL: You dumb boi, gimmie the stone.
(HARRY puts up fists)
HARRY: This 'dumb boi' can fight, unlike you, Voldy- Morty.
(QUIRRREL and VOLDEMORT are triggered)
QUIRREL: Harry, you little dumb and ANNOYING BOI
(HARRY is now triggered and burns QUIRREL'S face off.)
HARRY: Ha, you ded now boiiii
(HERMIONIE and RON run up to Harry while he is in hospital)
RON: 'Arry you alright mate?
HERMIONE: Bloody hell. . .
RON: THAT'S MY LINE!!!


(HERMIONE and RON fight, HARRY shrugs and puts in ear plugs)
(End Credits while Hedwig's theme plays)
Do do do do do do DO DO DO do DO do do do DO DO
(HARRY hums along)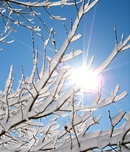 © Barbara S., Hoffman Estates, IL