a Tale of Thespians
March 19, 2018
Let me tell you a story. Before I begin, you should know something; this is a true story. Everything you hear now actually happened. It all starts here...
Once upon a time, there was an ancient, hundred-year-old school. It was Gresham High School. In this school's century-long lifetime, it introduced a Theatre program, that brightened up the lives of many Gresham students. They put on high-budget productions, that the entire town of Gresham would come and see. It made the people laugh, and it made them cry. Gresham High School Theatre Department was a place of Magic, and they gladly shared it with the people.
Now, you'd think this "Magic" is symbolic of something, or it just can't be real. However, you'd be wrong. The Magic that Gresham High School used, is very real. I'd even say it was dangerously real. It was powerful. It was strong, and it was felt by all those who touched it. It was crafted in a beautiful ritual, called "Magic Time". It was kept safe by an intelligent guardian, known as Sara Dempsey, who obtained her powers from her mother, who also protected the Magic. It was embedded in the friendships that were made in the Auditorium. It was stained with the carpets of the lobby, where sticky soda can still be felt on the bottom of your shoe, to this day. It was heard through the echoes of a talented Concert Choir just down the music hall. If Magic were to ever be strong enough, it'd solidify, and harden, and become a ribbon, or a medal, and be awarded to those who truly possess the Magic deep in their hearts.
There are also the people who faced an initiation, after proving themselves worthy of an award greater than all. This award labeled them with a title that beginners would strive to obtain. These are people who would pursue and continue to pursue. People who solidified Magic, into a card that came in the mail.
These people, are the Thespians.
Our Thespians are our main characters. They're a series of lovable, handsome people that brightened up the lives of many. There was an especially charming character, known as Johann, who came from Germany. The Magic of the Auditorium must have called out to him, and brought him to me, because to this day, he is my boyfriend, and I am his. The Thespians kept the Auditorium in good condition. They loved it so that it never faced a scar too big, or too damaging. Except for a leak, or two… or three. Or… ten- well anyway! They had preserved it so that it stayed unique among the other emerging Auditoriums you'd find at other high schools. Gresham High School's Auditorium was unlike anything you'd seen before. It was a place thriving with life, and friendships, and memories that'd live on in the minds of those who cherished them.
However, all stories have villains.
In our story, there was an entire army of people who would purge the Auditorium, in search of the Magic. They hungered for it and stripped it away from the Thespians. They took, they vandalized, and they condemned. They robbed, they stole, and they restricted. They tied up the Magic into unbreakable bonds and pulled it away from Thespians when they needed it most. They cut it up into pieces and gave back only a tiny portion of what was. The Magic had been tampered with. However, the Thespians fought back! Even to the point in which a few aspiring Thespians went to city hall in search of the help of the people. That worked out, by the way. It was pretty awesome, I was there.
During this war between authority and arts, the Thespian's leader and captain, Sara Dempsey, had come to a realization. In her many years of directing, building, and loving, she took stories, and scripts, and put them on stages. These stories had beginnings, that had people wanting more. These stories had scenes of action, poetry, and romance, and sometimes, even death. They kept audiences engaged. These stories also had endings. Closures. Curtains. Finales. Any story could go on forever, and this was proven through the minds of imaginative people who would picture what would happen after the curtains closed.
No matter the imagination.
No matter the length of a production.
No matter the budget that brought it to life.
All stories had to end.
Dempsey had met with the forces who threatened to tear down the Auditorium. They promised they were not taking the Magic for the sake of destroying what once was. They wore it'd come back stronger than ever. They swore it'd be suitable for a more modern audience. They swore the Magic was safe in their hands. They swore this was not the end.
She understood. They were only here to help.
Over time, the Thespians came to terms with the forces they'd been combating against. The Thespians had to accept their fate. The Thespians had to learn what Dempsey had learned. Everyone had to recognize;
"The End" was near.
Those two words meant either good or bad. It means something bad had finally ended and you'd be set free. Yet it also meant something good was coming to a close, therefore, the happiness it brought you would be no more. It was always either a happy ending or a bad ending. Dempsey was certain to make this ending, the best one possible. She succeeded and gave away the last of her Magic, to put on Les Miserablés. It was a show of beauty, a show of tragedy, and a show of raw, pure talent. It was the last production at Gresham High School. The last show before the Magic would go away. The last show before the Seniors would leave again, as was traditional for all high schools. The last show. The last show? The last show… saying that makes me so sad.
This is a sad ending. You feel it. We're here.
This is The End.
Before I end my monologue, I'd like to recall some phrases...
"The costume fits perfectly. Thank you, Annette."
"The set looks so good from here!"
"Even doing the scene makes me want to cry."
"What are we all doingafter the show?"
"Who's going to Applebees?"
"Where will the Cast Party be?"
"God, I really hope I get the part."
"Oh my gosh, I got the part!"
"Sigh… I didn't get the part."
"Honestly, I don't care what part I get!"
"Before the show, I didn't even know who you were."
"Now we're, like, best friends."
"Are you okay? Please don't cry…"
"Well, what Dempsey said, was…"
"Well, Dempsey wants it like this…"
"Well, Dempsey… she really is amazing."
"Dempsey treated me like her own kid."
"She gave me life. She was my life. She was everything."
"Hey, what're you doing this Sunday-"
"OH CRAP, I SPILLED MY DRINK!"
"GO GET MORE PAPER TOWELS!"
"JEEZ, IT'S EVERYWHERE!"
"YOU GOT IT ON MY BACKPACK!"
"I'M SORRY!"
"Okay, seriously, why isn't' anyone helping me clean this up?!"
"Let me get that for you."
"...Thank you."
These phrases. These short sentences. Thespians. Don't forget them. Within these words, are shattered pieces of the Magic that once was. They are echoes. They are remnants. They hold pieces of history, as much as anything else. They are who you were. They built up who you are now. Don't stop doing what you do, Thespians.
Don't let the Magic die.
Don't let this be,
THE END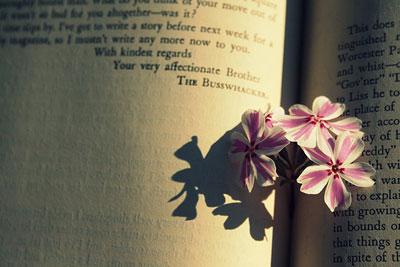 © Jordan K., Oxford, GA