Baby Boy
February 13, 2018
She woke up to the echoing sounds of her baby crying. As she rushed to the blue-painted nursery the crying stopped.
She walked sluggishly back to her bed.
Every day when she woke up she would heat up a bottle of milk for her baby, she would set him down in his never-used baby swing in the nursery. Her skin turned a kind of red as she walked under the stream of hot water. She could only get through half of her shower before the cries started again and as usual, she washed off the runny soap and wrapped her body in a towel.
She hurried down the stairs into the living room where the source of the cries was coming from. Nothing but the sounds of the TV was ongoing as she entered the room.
She had come to the conclusion that her presence would soothe the baby boy and stop his cries. She got dressed while the baby was sleeping only to be interrupted not by the baby but her phone.
A number of notifications filled her screen all voicemails from family, friends, and her ex-husband. Just as she was going to play a voicemail from her ex-husband Eric, the baby started to cry.
She could only feel a rush of sadness.
She walked over to the baby swing and yelled at it furiously to stop crying. The cries only grew louder and louder. Soon her whole house was filled with the sounds of the cries.
The cries suddenly stopped as her phone rang. The name "Eric" popped up on her screen she quickly answered it.
She could only hear the sounds of the tires squealing and slipping on ice along with her little boy crying in the background— the line went silent after she heard a crashing noise, now all she can hear is the dial tone before she gets disconnected.
She looks back at the swing only to remember that her baby boy never got the chance to lay on it. She could only remembering being in the passenger seat with Eric before the baby could make it home from the hospital.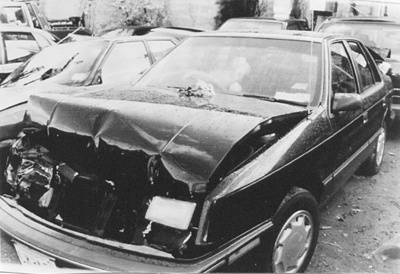 © Maura D., Marshfield, MA