The Bird Girl
October 1, 2012
My heart is a fast paced thumping bomb, tick, tick, boom, boom. Pale, steady fingers turn the zoom lens and gently touch the shutter button. Slowly, steadily, I press the button down and... click. The picture turns out beautifully with a simple golden leaf in a rich, fall background.


My camera- an old Kodak is in perfect condition. I had been given the camera last year, on my fifteenth birthday. Now, whenever anyone sees me, the camera hangs around my neck and my eyes ready to find the perfect object for a picture. Photography is a drug , a passion, and a deep love. I can't live without it.

It's Autumn, the season of warm colors and burning wood. I sit on the window seat Dad made me and look out. Leaves tumble, but tumble with a gracefulness that only nature can have. The Kodak camera sits on the desk and I pick it up to study the photos. The first one I ever took was of Mom, leaning over the table to calculate bills.

Her face was calm in the picture, so focused and unknowing she was being photographed. I love the element of surprise when you could sneak up on a person and never know you're there. They always look like they're thinking. " What are you thinking, Mom?" I asked as I started to come out of hiding. "I'm thinking how I don't want to pay these bills and that I'm glad I bought that old camera for you."

" Thank you. You were my first subject and I have to say, you're a stunning model." Mom laughed and looked at the picture. Something happened then and I couldn't tell what, but right then her eyes seemed to glimmer for a moment like the brightest star in the night sky. " Just like your father with all that creative thinking...It's amazing how so alike you are."

I'm an old fashioned person, always buying antiques and old fashioned looking dresses with lace and ruffles. I love going to antique stores and rummage sales where there's always decrepit books, torn and browning at the edges. It's intriguing to me. "A mind wanders and a person wonders," I always say.

Dad's the same. He loves to collect things and teaches creative writing at the college. I have the same bright, green eyes and long, brown tangle of hair that Dad has ( except he doesn't have long hair). Freckles are scattered across my nose and cheeks like constellations. When I was little Mom would jokingly say, " Lets make constellations out of the stars on your face" and she would kiss my small toddler nose and tuck in the blankets as tight as she could muster without squishing me.

Sometimes I want to be that little girl , to hear Mom say that again. I'm growing now, but there's always that little spark of childish dreams left in my mind. Dad came home with a stack of paper in his hands ( as usual). " Hi, Willow. How was school?" " Umm, well ...I was asked to the dance."
"Really? By who?" he asked and I swear he twitched. " Jacob." Jacob and I have been friends since kindergarten and today he asked to me to go the fall dance as friends. I never would've guessed he'd ask me. " Oh, well that's good."

" Just as friends, Dad. You don't have to worry about dating...yet." I laughed and he seemed to loosen up. " Where's your mom?" he asked. " Upstairs, making the bed I presume or reading Gone With the Wind ." He hugged me and went upstairs with the handful of papers and little briefcase in hand.



The story of the day is The Secrets of Agatha Millen. Dad always writes little stories and leaves them on my desk for me to comment. He's a terrific author and some day I hope he gets published. Mom's has her own bakery and I work there on the weekends. Usually Jacob will come over and help out (or make a mess).

Flour is scattered across the floor and sprinkles tossed on the counter while we make cakes and pastries. " You're more troublemakers than bakers," Mom said when she found food all over the bakery kitchen. It's amazing how great of bakers we can, but how messy it can turn out at the end of the day.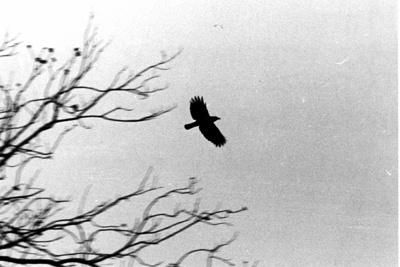 © Jacqueline T., Flower Mound, TX