The Rich Man and the Poor Man
April 16, 2012
A rich man and a poor man walked together on a lonely road at midnight, under the full moon. One of them, who was wearing a fabulous gilded purple robe, said to the other, "I am afraid, for I fear that robbers might attack me, and take my possessions."
The second man, who was wearing simple sackcloth for cloths and sandals on his feet, simply looked at his partner's face quizzically replied, "I am afraid, for if robbers attack me, they may kill me and I shall be apart from my family and the ones I love."
The rich man and the poor man parted at the crossroads. The rich man was stopped by robbers, but they let him go, for they saw that he had nothing of value, and wore only sackcloth. The poor man, too, was stopped by robbers, and they beat him, took his robe and his jewels, and killed him.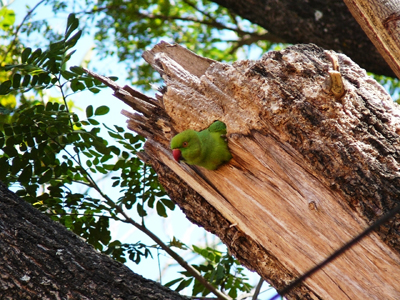 © Jaideep R., Bangalore, India