If Cinderella Met Reality
January 22, 2012
Cinderella wouldn't last one week in reality. Because in reality, you sit around doing chores and taking other people's orders, waiting for your prince to come. But then he never does. In reality, you spend the first 15 years of your life hoping that that guy you've had a crush on since kindergarten might finally make his move. Then high school graduation comes, and still he hasn't even acknowledged your presence. After that you go your own ways and you realize just how much time you've wasted fantasizing about him, and how many pages in your diary you've spent describing his "dazzling ocean eyes".

There is not a single girl who, in their most secret heart, would love to trade their skinny jeans and t-shirts for a flowing ball gown and glass slippers. I'll admit it- until about sixth grade, I wanted to be a fairy tale princess when I grew up. But now I know better than to think that someone would pick me up and carry me up the stairwell of a grand marble castle, or save the day and ride off with me into a painted sunset.

Cinderella had it good. I know she had to work and clean a mansion, but when you think about it, all the rest of us normal people have to do something to that effect, too. So where's our Prince Charming, Walt Disney? Seriously, the guy must have lived in some alternate universe to think up such sweet fairy tales that would never come true in this world. Lucky him.

Maybe I won't get my Prince Charming, but maybe Cinderella's not the moron I see at first sight. She said keep dreaming, and maybe dreams aren't always about falling in love and marrying royalty. Maybe a fairy tale is meant to have a personal definition. And you know, my dreams might not always come true, but that's part of reality. Fortunately for me though, the dreams that do come true are also part of life.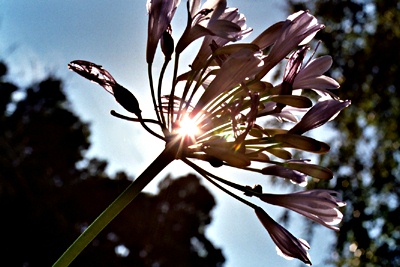 © Brandon W., Redwood City, CA