Live Life
February 1, 2011
My life was turned upside down when my mom met with a car accident. I don't know about miracles, I used to shove them aside and refuse to believe in them. But, now I think that everything happens for a reason. When this horrible thing happened to me, I was devastated. Only one thought crossed my mind, "why me?" and now I think that why not? I mean, this obstacle has helped me to grow up and look at life through different eyes. I experienced death as I saw my mom go through all that pain. She was in coma for a week and that week was the best and the worst week of my life.
I felt like shutting myself in a room and never to speak to anyone. I felt like running away and scream at people. I felt like giving up because I though I was going through hell. Constant shouting, sleepless nights, and throwing my feelings around were some things that became so regular. I just could not come in terms with this situation, and all I kept thinking was that life is just not worth living for. But is it really not worth anything? These stupid feelings made me think that I am the biggest looser in life's game. But things changed when I met him, my guardian angel. He was the reason that "this week" was the best thing ever.
Jake Evans, a guy in my class and a popular jerk or that's what I thought. I was volunteering at the hospital and that's when I saw him, I mean really saw him. His face pale but still he had that goofy smile on. I remember he walked up to me and stared at me like I was a crazy maniac. Moreover, that guy had the nerves to touch my hair. He said, "Your hair, they are beautiful; they are really beautiful." I mean I was dumbstruck, that was not what I expected him to say. And that's when it really hit me that something is wrong.
Jake Evans had cancer and he taught me how to live life king's size. That encounter in the hospital was just the beginning. I never thought that one day he would become one of my closest friends. He helped me pull through mom's accident and he taught me to live on the edge. I learned to appreciate the beauty of sunset, a meal with the family, and the feeling of raindrops on my cheeks; these things made me alive. I started living; it felt like Jake was giving his life to me slowly and slowly. Here I was, becoming stronger and stronger; there he was become weaker and weaker.
And the love was in the air, I never felt this way for anyone before. This guy, right here was the reason that I felt alive again. Boy was I wrong!
Jake Evans left me. He left me his aliveness. He left me his jolliness. He left me his strength. But he left me in the end. Mom made through, so did I. But Jake did not. He left me as a better person. His being there made all the difference, he was larger than life. He was life itself.
Everyday I feel him around me, motivating me to love because life is worth living for. Just go do it!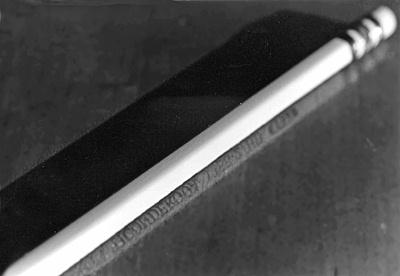 © Katherine M., McLean, VA