Teddy Bear
January 21, 2011
She is alone this morning. Or at least she thinks she is. When she's alone, she would be herself. She wouldn't care what the rest of the world wanted. Behind the shut doors, I'd be there with her, watching from where I always am. I would watch even when she wants to hide. When she feels only loneliness would cure her and that tears should flow out silently. Sometimes she'd pick me up, and tell me stories. She had new stories everyday. The one today was about love. She said she'd met someone. The smile she gave me was radiant. Love made her beautiful.

This is me. I am who she wants me to be. Because she chose me, I feel special. I feel like I'm the only one for her. I can be here when nobody else is. I would share her pain that nobody else understands. I am close to her. Closer than anybody else is. It feels good to be with her. But when she's not here, I feel alone. I hope she comes back soon.

When she does come back, she would be different. Sometimes she'd be wiser. Prettier. Sadder. These changes always made me wonder what the story behind them were. Even thought she told me stories every day, one simply wasn't enough. I wonder what happened to her favorite pair of earrings. What happened to the broken key chain? Why is she so sad? Where did all those bruises come from?

She comes back in a burst through the door, locking it before anything else. She's crying. She jumps on the bed to bury her face in the sheets. I fall over and she notices me. She picks me up and I can feel the wet drops.

Today's story is about heartbreak.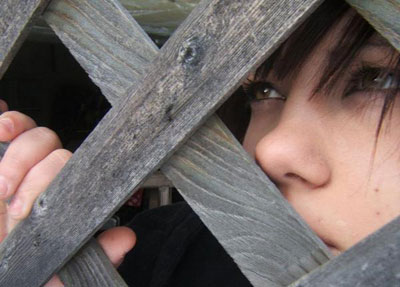 © Krystal B., Bloomingdale , IL