Gone
May 26, 2009
I look out the window, but you're not here yet. You never are. But ever since you told me that you'd be waiting for me in the orchard after school, I've been there. Waiting. Why is it you do not come? The day you told me, we were let out of school early and my mom came and picked me up. She told me that a young boy had hung himself in the orchard on the weeping willow tree. Even when everyone whispered in the hall,

"He's dead."
"...Hung himself?"
"Such a wonderful student..."
"What? I don't think it's Shaun, I heard it was Dillon.."

I still don't understand.
He isn't dead.
HE ISN'T.
He can't be.

I looked out of the fogged up window, my head resting on the cold glass, unlocked the door, and stepped out.

Somebody had put a noose up there as a joke, just to mess with people, I guess. As I walked towards the tree, the wind met my skin and I shivered, but not bothering to pull my jacket around me.I reached the tree, and pulled out the wooden sign.

Then I climbed up the tree and grabbed the rough, scratchy rope and put it around my neck. Jumping off, I swung, and felt it break my neck. Finally I died.

"No not Sammy..."
"...I heard it was Mariah."
"Why did she do it...?"
"What did that board say?...."
"I think it was: I Know He's Alive"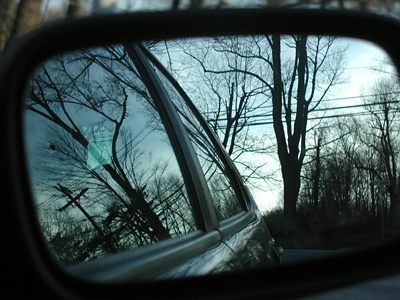 © Kristen Ruby, Waccabuc, NY