For a Ballroom Dancer - Chapter 1
December 11, 2018
Chapter 1
It was an old citgo, abandoned in the wake of Racetracs, Speedways, Wawas, and 7-Elevens. Everything about the establishment revealed its age, from the five small shelves inside the food mart, the letters composed of pale pink borders with an interior of an indeterminate yellow/brown concoction, and the three pumps, functioning, but decaying like an octogenarian who took too long to grow up, and is suddenly hit with years of livingly dying withheld by youth.
It was here I chose to refill the gas tank of my silver 2003 Toyota Corolla. I paid for the gas using a blue Chase debit card the name on which read: Daniel Mendoza. I looked up from the small screen which reminded me of a TI-84, not plus; I noticed the way some paint on the pump was peeling, I looked down at my own finger and saw a slight and lean bit of skin, roughly a couple millimeters from my nail, copying the position of the paint: a submissively dipped ballerina, for a ballroom dancer dips so dramatically.
In this bit of skin, of paint, I remember a fourth grade, wintertime, field trip to the NYU Institute of Performing Arts in Manhattan, (I went to a public school), to see a production of Tchaikovsky's The Nutcracker. I did not know backs could bend as such. The memory often melds with one from the same time period, a field trip to The Lincoln Center to the New York Philharmonic, which as a child, when I actually had potential with the clarinet, I had dreamed of performing with. Alas, my parents had decided to to move the family to Nowhere, Florida, the fall before I was scheduled to begin a youth summer program at Julliard. I sometimes think of what my life would be had I come of age in New York City, as opposed to this backwater, which is only just as of this decade, beginning to see the light of civilization with the onslaught of millennial gentrification.
Main Street, when I had first arrived, was a stretch of closed stores, three bars, a dirty city park, a pleasant surprise of a thai restaurant, a tired library connected to a town hall shrouded in foliage. The general populace that would walk this street were tall, lean men/boys?/males, with oversized t-shirts, and a pale red colour surrounding their eyes, creating a raccoon mask the colour of a notebook margin, sometimes accompanied, sometimes not, (depending on who decided to stick around to raise their kid), by the aptly named race of "chainsmoker moms," women of 25 to 35 who would appear to be 45 to 55 if it were not obvious that their weight was from one dollar burgers during pregnancy, as opposed to menopause; the premature wrinkling of the face, (for the neck, which is the true indicator of age, remains smooth), being caused by their habit of smoking an entire pack of cigarettes, (you've never heard of the brand), by the time you blink your eyes twice. Quite possibly, they probably smoke something(s) other than tobacco, but oh! Do they have the most beautiful children, that is, until they open their mouth to reveal their advanced vocabulary, prompting a hostile response from their mother with language just as, if not more colourful. Their eyes will be somewhat moist during this encounter, because for just a second they will realize what she could've done with her life if it were not for the girlish vanity of seventeen, prompting an onslaught of cigarettes that take her five attempts to light, only to fail smothering thoughts such as "at 29, I am an old whore with two kids whose ages combined are half mine, and my belly holds my deflated breasts up, even though I haven't been pregnant for four years." thought ms. 'best legs 99-00,' now littered with varicose veins.
Over the course of the next 6 years, a man not quite young, though not quite middle aged, opened an ice cream parlor across the street from the park; the city renovated the park; a fashionable jazz club opened, an art gallery followed, and two coffee shops, a millennial-revivalist church, craft-brew, family-friendly bars, and last month: a japanese restaurant.
"All that I want…" I heard the opening lyrics of Paramore's "Hard Times," I remembered where I was, an old citgo, five miles from main street, Di was in the car, (only her friends refer to her as such, to her parents and teachers she's Artemis Eliot, my girlfriend), waiting for me in the passenger seat, starting the radio to remind me she was there, and not on main street, nor in a peeling speck of paint.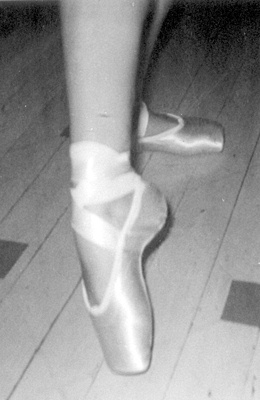 © Amelia B., Philadelphia, PA