October Skyfall
April 19, 2013
October Skyfall
Clouds of ash ravaged the ground, and the sky was black. The smell of smoke and burning flesh surged through the land. Explosions caused an eerie silence as the world held its breath and waited for screams to begin again. Men ran back and forth, firing away into the cold, bitter night. Others across the arena answered the call for death.
Men, boys of eighteen, were seen falling to the ground, the light and fear gone from their eyes. A river of red stretched on for eternity, littered with shrapnel, guns, helmets, flags and comrades.
All this I could see, from the ditch I crouched in as the fight I was fighting turned from being for my country, to being for my life. The little town that had once been peaceful had turned into a war zone in a matter of minutes. I took in the sights and scenes and watched my friends fall as they bravely fought for America. My gun didn't slow as I mechanically kept feeding it ammo and firing into the night. My older brother was sent with me, and by my side we fired away, praying to God to end this night.
"Go!" my brother shouted above the Chaos, "Move to behind those houses!" I nodded and ran. I turned when I reached the building to see a grey oval fall into the ditch next to him. He looked at me, and then smiled a sad smile.
The explosion threw shrapnel everywhere and the silence went on forever.

A month later


It was still and quiet. The blue sky made the world peaceful, and the puffy white clouds seemed like a dream. The trumpet began to play, and I saluted as the casket draped in an American flag was carried silently to the grave. I stood there looking at the casket, not wanting to think back at what happened. TAPP's was finished and we lowered the casket into the grave. I could hear gravel crunching under my feet as I walked away, leaving behind my brother and the memories of that day.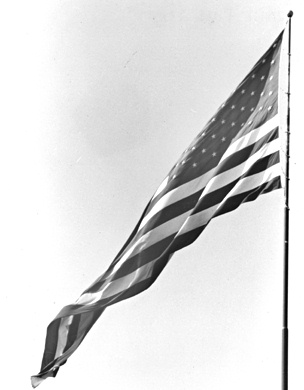 © Lauren B., Highland Village, TX