Endicott College
MAG
September 17, 2014
Beverly, MA: When people think of colleges in New England, a few names come to mind: Harvard, Boston College, Tufts, and Yale. While these schools have amazing reputations, let's face it, most of us cannot get in unless we give up our sanity to take five APs a year and get 800s on our SATs. There is something else to consider: what does reputation really mean? Nowadays, the most vital return from your college investment is a job. This means building your résumé before you enter the work force, which is exactly Endicott's mission.
Endicott is a picturesque, bucolic, oceanfront liberal arts college that boasts 235 acres and a closely knit student body of 2,852 undergraduates. It offers a plethora of majors, with especially strong programs in business, parks and recreation, psychology, visual and performing arts, and education. However, one of Endicott's most unique features is its innovative internship program. In fact, it was the first institute of higher eduction in the country to require students to complete an internship. Students start their real-world experiences as early as sophomore year and complete two 120-hour internships, plus a semester-long internship, before graduation. This helps students discover avenues within their major, and most importantly, become more eligible for employment. Endicott focuses on preparing students for their careers by immersing them in hands-on courses right away, while exposing them to different topics for a well-rounded liberal arts experience.
This all sounds wonderful on paper, right? Well, as anybody would say, you have to see it to believe it. This past summer, I had the opportunity to take an informal campus tour. I did not expect to like Endicott as much as I did, but I found its campus gorgeous and unique, and extremely spacious for a small college. There was a mix of old-world buildings along with the modern, in addition to oceanfront and woodside campus housing. The students and athletic coaches were extremely friendly, ready to say hello even to a stranger like me. I also met the food manager, who spoke to me for an hour about how dining services would accommodate my food allergies. How's that for approachable?
I already know that Endicott is going to be at the top of my list. My first impression of this school is that it gives students a well-rounded experience while preparing them for the real world, which is what a college should do. Is it possible that Endicott could give me what people call the best years of my life? I'd say so!
For more information, go to www.endicott.edu.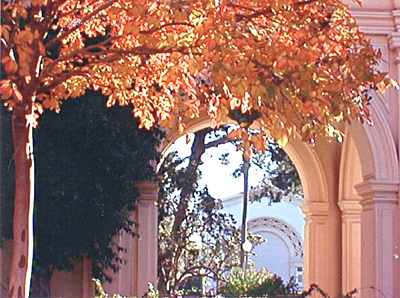 © Rachel B., San Diego, CA