7.5 Tips On Your College Essay (part 1)
April 21, 2021
0.5 Relax. Seriously this is the first step. In 650 words you need to somehow describe to a stranger who you are as a person, outside of school. What part of yourself is not displayed in your application that should be? What's something your admissions counselor should know about you? Luckily, no one knows you better than yourself!
0.75 If you're still thinking, 'but surely random blogger dude, I'm snot actually an interesting person, I have nothing cool to talk about!' I will hit you with a lightsaber. You are an interesting person - and also stop calling me Shirly. In any case you are like no other individual, therefore you are an interesting person. Your college essay is the only place where you get to present yourself.
1.Your application shows everything you do. Your essay shows everything you are. Or, at least a large part of who you are. Now. How to go about this? Here are some basic steps in helping you start the dreaded college essay. Dun dun dunnnn....
2 Choose a topic. Don't freak out yet this is completely doable. What will you talk about? There is really no right or wrong topic. I would underline and highlight all of that if I could. Any topic can be impressive as long as it's well written. Don't feel pressured to talk about a seemingly impressive academic experience in biogenetics or roman ecology (whatever that is). Most kids our age didn't really do too much yet and admissions counselors know that
3. If you're stuck, write down some fun facts about yourself, character, hobbies or jobs. Think of experiences that have challenged you, or allowed you to grow as an individual. What did you learn from a given experience and how does that relate to your character? How can you use an instrument, club or moral as a springboard to other things about yourself? What instance can you best expand upon to give your admission counselor the widest view of yourself?
4. Write multiple drafts. Heck, write more than one completed essay. If you have multiple ideas why not flesh them out to compare them better. You might think you like your topic and then get half way through and realize it's not sitting right with you. That's fine! Try again. It's not the end of the world if you scratch an idea and start anew. No one said this was going to be easy. Read your essay back to yourself. You'll catch little mistakes and weird wordings you often wouldn't catch by skimming.
5.5 Proofreed. Ah, did your eyes just go to my spelling mistakes? Yeah, so did mine. You must double check all spelling and grammar. Must. If silly mistaks like these are made it takes away from the content of your essay. Unexceptable. Proofread your essay, and then give it to two teachers, three friends and your cat so they can proofread it as well.
6. Here's a piece of advice I doubt people have told you before. Your essay doesn't have to actually be formal. "What do you mean random blogger dude!?" ...I mean- it's not a formal essay. This is a large misconception that everyone (including myself) fell for. People think the college essay must have MLA citation, or at least a scholarly, formal tone and a large impressive vocabulary. PSYCHE. Write like you talk and keep away from the fancy thesaurus for this one. Admissions officers will likely love you if you bring your authentic, not-formal, driven, passionate self into the picture and approach it in a unique way.
7. Housekeeping: Remember to write your essay in a google doc or word document and copy/paste it into the common app or coalition application. Finish your essay a solid month before you have to submit it anywhere. It's a lot less stressful applying to schools if your exceptionally-important college statement is in its embryonic stages. Get it done early people! I mean it. Also re-read it to make sure the format didn't change and it fits within the word count. Then Tada! You did it! And, more importantly, you're confident that it's good, it's unique, and it's you.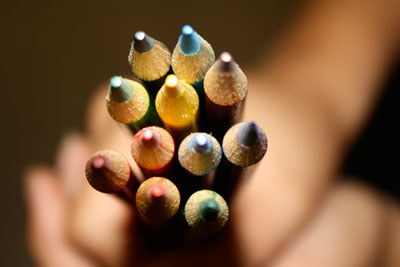 © Krista S., Newport Coast, CA