American Classical Music
June 30, 2019
The music of America is especially fascinating: rock, blues, jazz… All these popular music are born in America. However, when we retrospect music, the most influential type of music is, undoubtedly, classical music. Born in Europe, developed in Europe, it appears that classical music doesn't correlate with America. Yet it is not true. Soon you will discover the beauty of American classical music. This article will discuss American classical music in three aspects: its history, several significant figures and American classical music's influence on the world.
Prestigious historian, Joseph Horowitz once comment that American classical music "compared to siblings in European homeland," it is a "mutant transplant." The root of music "were not importable, nor in the main were they newly cultivated." These words depict an overall description of American classical music (Horowitz). The earliest American classical music consists of part-songs used in religious services during Colonial times brought by Puritans ("American Classical Music."). The Puritans of Massachusetts Bay brought along the copies of Henry Ainsworth's Book of Psalms considered the first piece of American classical music. Ever since then, increasing American composers of this period started working with European models, while others, including William Billings, Supply Belcher, Daniel Read, etc. formed First New England School, developed a native style almost entirely independent of the prestigious European models. However, many are amateurs. That time of American classical music doesn't have many pieces of music that are vital to the development of it. During the mid to late 19th century, a vigorous tradition of homegrown classical music developed, especially in New England. This group of musicians is created by the belief that American music should be apart from the European models. John Knowles Paine is widely seen as the leader of the group. Also, George Chadwick is one of the representative figures of the group, influenced by the Realistic Movement in the arts. As we move on to the 20th century, more indigenous characteristics of American classical music emerge. George Gershwin, who is greatly influenced by African American music, created Porgy and Bess, combining traditional techniques and modern music (Mellers). Similarly, Leonard Bernstein, who is the first conductors born in America to receive worldwide admiration, combines jazz music and modern non-tonal music in his works, such as West Side Story. As the ever-accelerating number of immigrants pouring into America, including distinguished Igor Stravinsky, Arnold Schoenberg, and Sergei Rachmaninoff, who made a monumental contribution to American classical music. In the 70s and 80s, the new Postmodern Movement brought other creative experimental musicians. John Cage composed 4'33'', which shocked the academia for it doesn't include any note during the whole 4 minutes and 33 seconds except for the first note. We can conclude that American music is developing from imitating European models to a more American style. Since America is far from Europe, the classical music of U.S. has not gone through all of the periods of music in Europe. Romanticism has not become popular in America. As a result, some exquisite, "espressivo" and stream of consciousness like pieces of music, such as Nocturnes and Mazurkas by Chopin, are not likely to be composed by American composers. By contrast, American native composers write music that is far easier for audiences to grasp, with more tonal references and more rhythmic regularity, with less complex extramusical schema or framework that is typically explained in philosophical terms.
The development progress of American classical music is similar to its siblings, that is, several significant figures contribution tremendously to the development of it. In this paragraph, I will discuss three figures' contribution to American classical music: John Knowles Paine, Leonard Bernstein, and Arnold Schoenberg. John Knowles Paine, composer, and organist, the first American to win wide recognition in the world as a composer and the first professor of music at an American university. He is the patriarch of American Music and there were no musicians comparable with him at that time ("John Knowles Paine (1839-1906)." ). Paine Hall, the concert hall of Harvard's Department of Music, is named after him. His main contribution to American classical music is that he pioneered the development of it by composing two symphonies, a violin sonata and multiple works for choral repertoire. Although widely accepted during his lifetime, his works fall into obscurity in the 20th century. Leonard Bernstein continues to look like a giant in 20th century American music with a mixed but renounced career, as a composer of concert and theater music, orchestral conducting, television, education and celebrity. He is the first American conductor who wins fame throughout the world. According to music critic Donal Henahan, he was "one of the most prodigiously talented and successful musicians in American history." His appeal was international because of his most popular music, such as the score to West Side Story, and his wide success as a conductor. His varied activities, including a series of TV talk, inspired young composers and musicians toward success. Arnold Schoenberg is the most famous among them. He was associated with the expressionist movement that occurred in Germany. Born in Vienna, died in America, he is the most renowned immigrant composer in America. His approach is one of the most influential of 20th-century musical thought, both in academic and composed pieces of music. He developed a new concept in music theory, that is, the twelve-tone music. According to Ethan Haimo, understanding Schoenberg's twelve-tone work is especially difficult owing to the "truly revolutionary nature" of his new system. For example, Drei Klavierstücke, Op.11 is one of the most revolutionary pieces of music since it represents that Schoenberg abandoned the last relics of traditional tonality, utilizing his own tonality ("Drei Klavierstücke (Schoenberg)." ). Adopting free atonality renders the emotion of it becomes extremely disturbing. Fragmented rhythms and ostensibly random crash of notes cause it isolates its musical parameter and employ them in an own innovative structural way.
American classical music does not have much influence on world music before the 20th century. Its main contribution to the world burst in the 20th century by the emergence of several masters listed in the third paragraph. Minimalism and atonality are two influences that American classical music brought to the world. Minimalism, a musical movement started in the early 1960s in New York, derives from the aspects of modernism and expressionism. It features repetition and variation. This movement influences art, design, architecture, literature and film. Atonality, first structured and fully utilized by immigrant Schoenberg, break the monopoly of tonal music for nearly 400 years.
Though seemingly not as fascinating as European classical music, American classical music broadens the horizon of music and breaks the order established by ancestors, boosting novelty, creativity, and specialty for world music and art. John Knowles Paine, Leonard Bernstein, and Arnold Schoenberg contribute substantially to American music as well as world music. Become famous at 18th century, it continues to influence the world. Their creativity builds a solid foundation for the following young composer and musicians to develop their potentials, to conceive more pieces of music that are listened to and appreciated by the world.
Works Cited
"American Classical Music." Wikipedia, Wikimedia Foundation, 6 Apr. 2019.
Britannica, The Editors of Encyclopaedia. "John Knowles Paine." Encyclopædia Britannica, Encyclopædia Britannica, Inc., 23 Apr. 2019.
"Drei Klavierstücke (Schoenberg)." Wikipedia, Wikimedia Foundation, 19 May 2019.
Horowitz, Joseph. Classical Music in America: a History of Its Rise and Fall. W.W. Norton, 2005.
"John Knowles Paine (1839-1906)." The Library of Congress.
Laird, Paul R., and Hsun Lin. Leonard Bernstein: a Research and Information Guide. Routledge, Taylor & Francis Group, 2015.
M. A. DeWolfe Howe. John Knowles Paine. The Musical Quarterly, vol. 25, no. 3, 1939, pp. 257–267. JSTOR.
Mellers, Wilfrid. Music in a New Found Land: Themes and Developments in the History of American Music. Oxford University Press, 1987.
Scherer, Barrymore L.. A History of American Classical Music. Sourcebooks, Inc., 2007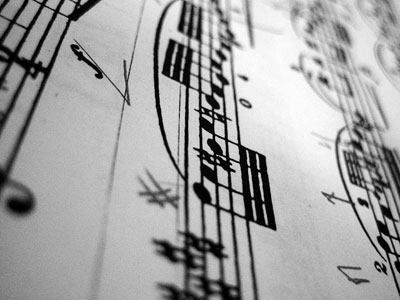 © Kimberly C., Houston, TX