An Insider's Guide to Success in College
May 13, 2019

The transformation from high school to college is not an easy task to do. You will face many obstacles and barriers when you first start. With the right qualities and solutions to challenges, you will be able to become a successful student.
Ten qualities are determination, time management, communication, organization, accountability, positivity, respectfulness, curiosity, reliability and conflict management.
There are ten qualities that every successful student should have. The first quality, determination, will help you work towards your goals even if you face obstacles. The second quality, time management, allows you to plan when you are going to complete and turn in an assignment. The third quality, communication, helps you when you're absent. Using communication can inform you on all the work you miss. The fourth quality, organization, helps you keep track of your assignments and important test and due dates. The fifth quality, accountability, plays an important part in your academics. Holding yourself responsible for mistakes when you are dishonest during an exam, test, or homework assignment, will prove that you are mature. The sixth quality, positivity, helps you concentrate on your goals by not focusing on negative or discouraging thoughts. The seventh quality, respect, can help you gain the trust of your fellow classmates and professor. It also lets people know that you accept them for who they are. The eighth quality, curiosity, will strengthen your desire to learn and your intelligence. The ninth quality, reliability, helps people trust you and feel that they can count on you. The tenth quality, conflict management, prevents you from getting into fights with your fellow classmates.
A lot of people face obstacles that prevent them from getting their college education. Three obstacles that people face are finances, balancing work and school, and time management. College tuition costs are expensive. The price of college discourages people from getting their degree. A solution to this is by applying for Financial Aid. You can get for Financial Aid by completing a FAFSA. Another problem that students have is balancing work and school. A solution to this is to take college classes that don't interfere with your classes. For example, if you have a morning class, work during the afternoon. Another problem that students have is time management. A solution to this problem is to use a planner or calendar and write down important dates such as tests and exams.
College is a place where you can accomplish great things! Unfortunately, obstacles such as finances, balancing work and school, and time management will try to prevent you from getting your college degree. Having the proper qualities and solutions to these problems can help thrive in school.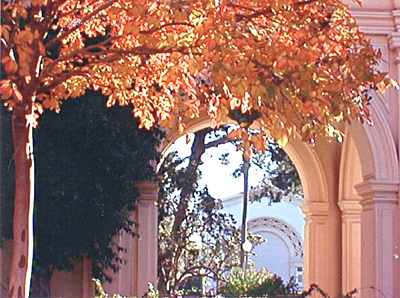 © Rachel B., San Diego, CA