Courage
February 6, 2019
John Wayne once said: "Courage is being scared to death and saddling up anyway". I agree with this man, for he is an immortalized legacy. I too am familiar with the grit needed to place one foot in the stirrup of a saddle. Yet to me, courage means even more. Courage rests in the rider–the cowgirl–I once was. Courage is falling off the horse, brushing the dirt from my jeans, and climbing back on. Like a horse, life has a mind of its own: unpredictable, impulsive, and truly wild. Courage is knowing things may go wrong. It is having the spine to do something as you stand face-to-face with failure.
In June of 2018, I witnessed true courage. It came from the masked, armored faces of men and women. It was a team of specialized marksmen–a SWAT team in my own neighborhood. They had been instructed to save a girl they didn't know from an active shooter. Me. They entered a high-risk environment with endless possibilities. They guarded me from my home to a armoured rescue vehicle. Their expressions were calm, calculated, and empathetic. All of which would be impossible without courage. The perseverance and utter courage I witnessed was infectious. It gave me the power to leave my safe haven and join them outside. Gave me the moxie to pursue a Criminal Justice career in spite of what I have been through. As my courage grows stronger, I hope to get the guts to pursue Law in graduate school.
Without courage, all would be lost. There would be no innovation, ideas, or action. Cowardice breeds apathy. And with apathy, all would come to a halt. Removing courage is like pressing the pause button on a television remote. Being courageous is significantly underrated. It is not acknowledged as it should be, for it is an essential part of human existence. No one would be where they are now without at least an ounce of courage. My stepfather would have never enlisted without courage; men and women would not be sacrificing their time and hearts for the sake of our country and those within it.
As a child, I planted the seeds of courage beneath my boot. Finally, it has broke through the crisp layer of dirt. Now it seeks the sun of knowledge and success.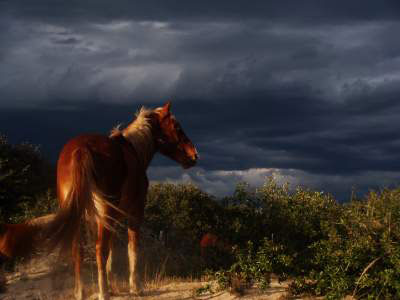 © Katharine H. Greensboro, NC