A Mother's Concern
MAG
"Never bring home an American boy," my mother said.
"They don't know our culture or our traditions. You
have to get married to an Indian boy. You'll probably
marry when you're 23, so make sure you are
searching for the best. He should be Maharastrian, but
born and raised here ... that way you won't have to worry
about his citizenship, and he can get a high-paying job.
Remember not to follow in your sister's footsteps,"
she told me. "No more South Indian boys who have lived
here for only five years. It just makes things more complicated.
They may be Indian, but even they are so much different from
us. Now look what happened to your sister ... she's moved
all the way to California after marriage. Don't let that happen to
you. Learn from her mistakes." To think my mother went off on
this tangent only because I mentioned what colleges I'm looking at.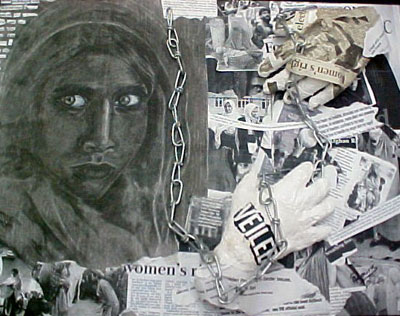 © Poornima P., Cutchogue, NY