Vocational School students
January 20, 2010
Vocational schools are host to all different students from all different backgrounds, just like any other kind of school. There are in fact, however, certain demographics which make up the student population in a vocational school, given the nature of the school itself and the students that choose to attend. A vocational school prepares students grades 9 through 12 interested in entering a trade or career after secondary school, and though the spectrum of students that choose to attend is not especially narrow, there are conclusive facts and statistics about the nature of the students and their demographics.
Because vocational schools prepare students to enter the workforce after secondary school, the vocational schooling option is often a good choice for students who cannot afford postsecondary education or have a disability or other impairment which makes it difficult to continue their education on the postsecondary level. According to a report done on vocational education in the United States, public high school graduates in 1992 who were members of special populations were generally more likely than other graduates to participate in vocational education overall and in occupationally specific education, and students in lower socioeconomic quartiles and students with disabilities, lower grade point averages, and greater numbers of accumulated credits in remedial coursework were more likely than other students to be both vocational concentrators and specialists. The Statistical Analysis Report of Career and Technical Education in the U.S.: 1990-2005 also provides a number of facts about the demographics of students who attend vocational school.

Vocational education students are often male. The nature of the coursework is more "male-inclined" in the sense that the trades and careers offered by vocational schools are more attractive to males than to females. According to the Report of Career and Technical Education in the U.S.: 1990-2005, 59% of vocational education students are male. It seems only natural that more men would be attracted to vocations such as plumbing, electric, woodshop, and auto mechanics than females.

The race and culture of vocational education students varies depending on geography. Vocational education is often a choice for students of a low socioeconomic background, and, depending on location, those students are usually of a specific race. In a city, for example, minority students tend to make up the population of vocational schools because of the economical situation their families are in. In a rural area without much racial differences, the population of a vocational school will most likely be that of the surrounding area – Caucasian, African-American, Latin/Hispanic, etc., depending on location. The Report of Career and Technical Education reports that vocational education students are most often a population of students who has less-advantaged educational backgrounds. This population includes minorities, students with disabilities, students who do not speak English as a first language and students from a low socioeconomic background.

Students at a vocational school primarily speak English, but there is also a high population of English as a Second Language (ESL) students. According to Vocational Education in the U.S., limited-English proficient students were more likely than their English proficient counterparts to be vocational concentrators, which means that ESL students are more likely to participate in vocational education than non-ESL students. This is due partly to the fact that ESL students encounter problems in school, and prefer to enter a trade rather than continue to postsecondary education. ESL students are often children of immigrants, who chose to work to support the family rather than spend money and continue their education.

It has already been established that students who attend vocational school are often from a low socioeconomic background. Because of this, the home situations of vocational students usually differ than non-vocational students.

The family structure and composition of vocational students varies greatly. Students come from nuclear families and extended families, to single-parent, divorce households and foster care. Parental aspirations and hopes for the student is generally universally the same: for the student to become independent. If the student becomes independent, the student is no longer a "burden" for the parent or guardian, and in the low socioeconomic setting, a child who can support themselves is one less person to support within the household, leaving more income to support less people in the home.
Parents of vocational students are often times in a vocation themselves, with has both positive and negative consequences for the student. Negatively, the student must often monitor and discipline themselves, given the time that vocational parents devote to earn a living. The households these students come from range from traditional nuclear families to single-parent, divorce families. Vocational school students are often times also in foster care; the discipline and monitoring they receive is therefore limited. While household figures want the student to succeed and become independent, it is usually up to the student to monitor themselves and be their own disciplinarians when it comes to their schooling and education. Positively, however, vocational students have more of an opportunity to gain experience in a vocation if one or more of their parents is in a vocation themselves, which is direct at-home cognitive stimulation. Because vocational schools deal with everyday "real-world" career concepts, these students possess endless opportunities of cognitive stimulation at home (computers, tools in the garage, etc.).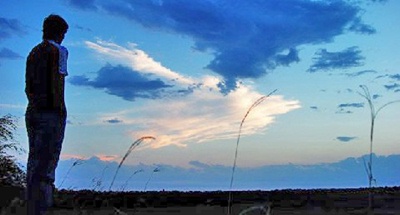 © Stefanie K., Katy, TX