Wind Beneath My Wings.
November 14, 2014
Summary:

The bus pulled forward, screeching to a stop. I took a deep breath before the hell on wheels opened its door. When the doors opened, I stepped onto the bus. I smiled confidently, ignoring the snide remarks coming from all around me.
"Look there's that he-she again. Guess it decided to dress like a girl."
"That thing is abominable. It's not natural to have two genders."
"I wouldn't let my child dress like that. God help them if they did."
I did my best to drown out the comments, sitting down in a seat by a freshman's whose name I couldn't quite remember. The girl sighed with disgust, like a disease had just sat down beside her. I sat as close to the aisle as possible, pulling out my phone and headphones. All I could hear was the beat of Queen's perfect melodies, and Freddie Mercury's incredible voice. I was lost in my own world when the girl sitting by me tapped my shoulder. I took one headphone out and turned to her.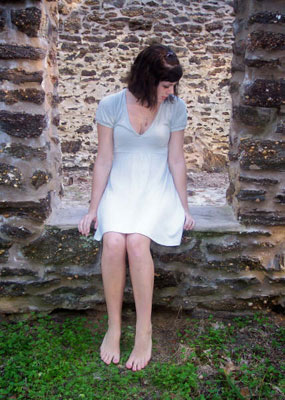 Gabrielle H.
Wind Beneath My Wings.