The Elder Scrolls Online
MAG
May 1, 2014
As the dust settles, you look around you. The looted bodies of your enemies are strewn in disfigured positions. There's a look of relish on your face as you realize what you've accomplished. However, that look immediately turns to one of disdain when you realize that someone else is accomplishing what you just have done.
The sixth installment in the "Elder Scrolls" series is "The Elder Scrolls Online." While it may look extremely appealing at first, you will quickly be disappointed as you delve deeper. Despite its gorgeous aesthetics, multitude of playable races, and massive world, the fact that it's in a mixed multiplayer online (MMO) format detracts from its value.
The immersion so integral to the series simply vanishes when you step into "The Elder Scrolls Online." You will complete a quest only to find that items immediately reappear as another player goes through the exact quest line you just completed. While this can't be avoided in an MMO, it greatly detracts from the immersion and replayability of the game. Combine these flaws with a terrible in-game economy riddled with exploitable glitches, a gigantic price tag, and a monthly subscription fee, and "The Elder Scrolls Online" becomes almost unplayable.
However, the game does have a few things going for it. Bethesda Studios has always had a knack for exceptional aesthetics, and "The Elder Scrolls Online" is no exception. The massive playable world complements the beauty of the game; the player can journey across the "Elder Scrolls" universe, discovering dungeons and battling monsters. This is truly a massive game, and the fact that Bethesda accomplished that without sacrificing graphics input is laudable.
I view "The Elder Scrolls Online" as a subpar addition to the series. If you are a dedicated fan, I wouldn't recommend it, since you will immediately see its flaws. However, if you are relatively new to the fantasy role-playing scene, this is an extremely well put-together MMO with a great combat system. It is clear that Bethesda favored newcomers rather than old-timers in the development of this game.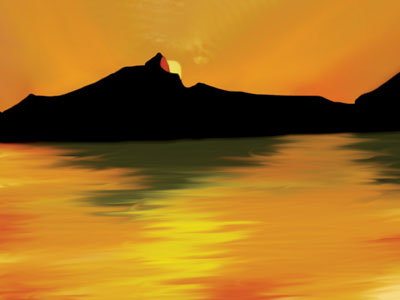 © Rachel M., Camarillo, CA