Minecraft Review - Is It Worth Playing?
December 2, 2020
Minecraft is a complete classic. Who doesn't love themselves some Minecraft? I most certainly do, and always have. It's just a game for people of all ages, and people of all ages don't just play it, they play it and enjoy it! I started playing Minecraft when I was in second grade I believe, and while I've taken long and periodic breaks from the game as I've aged and gotten bored of it from time to time if I'm being honest, I always end up coming back to it. I guess you just can't escape Minecraft.
If you've been living under a rock for the past 10 years, you probably don't know what Minecraft is. Minecraft is a game played on pretty much any platform you can imagine, so it's pretty attainable. It's a game of creativity, and you can pretty much build whatever you want. There's 2 popular modes called Creative and Survival. Creative mode consists of tons of freedoms such as flying everywhere, you're invincible, and you can build whatever you want wherever you want it with whatever you want! Sounds exciting, right? I know I definitely want to play some Minecraft right now! Survival mode is about survival, given the name, and you have a health bar and you have to survive the conditions such as monsters coming out at night, and hunger. Personally, survival is my favorite mode because it's more of a challenge.
After writing what I've written so far, I already want to get on my Xbox right now and play Minecraft as soon as possible. Hopefully anyone reading this feels the exact same way, and if you have never played Minecraft, go play it! I'm not gonna make you feel bad about never playing it, even though you definitely should have played it at least a few times by now, but no judgement here. The bottom line is, Minecraft's just a great and classic game that's a great option for children, teenagers, and adults!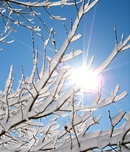 © Barbara S., Hoffman Estates, IL