Stranger Things
January 12, 2017
a missing boy. a monster. a strange little girl. a place that is right next to you and you can't see it. "Stranger Things" is an eight-episode Netflix original series directed by "The Duffer Brothers". This is no ordinary series. It's something that doesn't come around often, and I believe anyone can enjoy it, especially if you enjoy mysteries, sci-fi, and drama.
Today, I will be doing a review on the first season, and I promise to do another one as soon as the second season releases and finishes itself. I'll be talking about the way the series is currently, without spoiling anything more than plot points. Join me, as we explore "Stranger Things".
I'll start with the characters and story. Winona Ryder plays the always on edge, confident, kind-hearted mother, Joyce Byers, who wakes up one morning to find her son, Will Byers, is missing. She slowly descends into madness as she searches for her youngest child (the older child being  Jonathan Byers). Joyce is my favorite character from the show. She is determined, has a wonderful actress, and tells a more impactful storyline in the show, even when the other storylines are incredibly captivating and engaging. It is an incredibly original tale, and if you've read any of Stephen King's novels, you'll find this show to be very similar to the tales he likes to tell.

Secondly, the soundtrack.  I care a lot about music when it comes to movies, video games, shows, etc., and judge a bit heavily on it. It's a good thing this show has a wonderfully made soundtrack, with some classic 80's tunes, such as "Should I Stay or Should I Go?" by. The Clash, and "Africa" by. Toto. The original music in the show is never anything too spectacular. You could say it sounds nice, and always set the mood the way it needed to be.

The show's cinematography and visual effects are very well done! You can tell they spent a lot of time deciding locations and getting the right shot. There was never a moment I criticized the camera work. As for the CGI and special effects, they're all done very well, too! The monsters shown in the show are very real-looking, and I became convinced the first time I saw "the Demogorgon." There was only one moment where I had to criticize the special effects, and unfortunately, it was at a very critical moment. Another thing; if you grew up around the 1980's, then Stranger Things will take you back to that time, as every little bit in the show sends off some kind of nostalgia, and feels very timely. That can be a hard thing to pull off.

Finally, something that I just have to put into this review, the beginning and the ending. Both are excellent! The show starts off very well and had me hooked from the very first scene. It's got a title sequence that is always a joy to listen to and watch. As for the ending, it's a satisfying ending that wraps a fancy bow around the beautifully wrapped gift that is "Stranger Things: Season 1", like a Christmas gift you were allowed to open early! You're even left gifts for you to wonder, "What's inside?", but you can only open them when Season 2 comes out. It's wonderful, it's satisfying, it's enjoyable and lacks a dull moment throughout its eight chapters.

If I were to rate "Stranger Things" from one star to ten, I'd give it 10 out of 10 stars! It's a marvelous, rare kind of show, that never comes around often. It's a gift to television binge watchers, and will surprise you, and captivate you, unlike many shows ever could. I highly recommend Stranger Things. I can't say another bad word about it. Thank you for reading my review.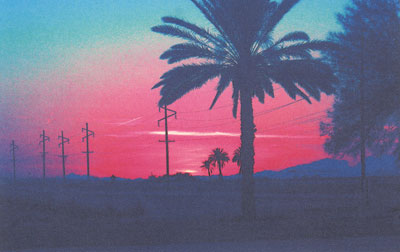 © Arenda R., Palo Verde, AZ