The Office Unfiltered
June 12, 2019
The awkwardly hilarious 2005 sitcom, The Office, aired on NBC on March 24th. Creativity screen written by the one and only Greg Daniels who's famously known for his work on SNL, The Simpsons, and King of the Hill. This show is perceived to be about an American workplace based in Scranton, Pennsylvania lead by a childish yet hilarious branch manager, Steve Carell as the legendary Michael Gary Scott. Life in the office is as boring as it sounds but high-spirited personalities of these distinct characters are the cherry on top.

A paper company called Dunder Mifflin of Scranton, PA is the workplace of main characters Michael Scott, Dwight Schrute, Pamela Halpert (formally Beesly) and her spouse from a spontaneous love story, Jim Halpert. The quirky and outstandish Michael Scott is the directed regional manager of Dunder Mifflin. Michael's persona enacts aspects such as a five year old, with a passion for attention at all times yet being very sensitive of his feelings. While featuring cringey and absolutely hilarious catchphrases and jokes, Michael, with the help of his right hand man Dwight Schrute aka Assistant to the Regional Manager provide the bland office with scenes of buffoonery full of uncommon yet entertaining situations. Dwight Schrute's character, played by Rainn Wilson, is a particularly special act. While being the sole owner of his very own beet farm he frequently treats others with a very uncensored and unfiltered manner. He takes his job as a paper salesman extremely serious but with Jim Halpert playing daily pranks on him such as encasing his desk stapler with red jello and convincing him to believe he's been recruited for a super secret special mission for the CIA, Dwight finds himself distracted from work and tries to get back at Jim.

Now to the love story that captured the audience's hearts, the fairytale union of Pam, Jenna Fischer, and Jim Halpert, John Krasinski. Commencing the season as simple co-workers at the time, Pam was engaged to a Dunder Mifflin warehouse worker, Roy, for a long three years. While in the office, Jim is frequently observed by his co-workers innocently joking and slightly flirting with the receptionist, Pam. Jim develops a "head over heels" type of affection towards her and eventually throughout the first couple of seasons you can see how Pam's friendly relationship with Jim grows into a forbidden attraction because of her engagement. Things go downhill for Pam and Roy but Mr. Halpert comes to the rescue and mend her broken heart. During season four Pam and Jim finally unite and by the end of season five Pam receives the happy news that she's pregnant.

An uncommon type of genre to discover, I find myself leaning towards this show every time I turn on the t.v., whether it be on Netflix or a nighttime replay on Comedy Central. Perfect for any time I feel under the weather and not as upbeat. The Office never disappoints to make me laugh at these uncommon office scenarios. The diverse characters of Michael, Dwight, Pam, and Jim introduce a new way of funny while still being relatable enough to be believable. This unorthodox type of production brings joy and warmth to the hearts of the mature audience and The Office fanatics.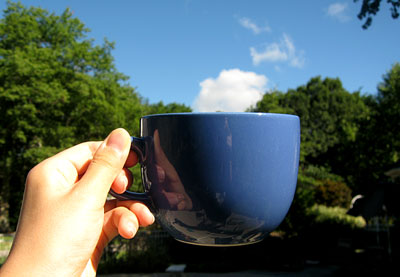 © Chae Lin S., Providence, RI