Mississippi Memories
MAG
February 28, 2019
It began the moment I sat down: An immediate sense of kinship with the people who had also chosen to spend one week of their cherished summer vacation sitting at tables with notebooks and pens in hand at the University of Mississippi. These people are rare gems to be treasured when found; I knew this and had already been looking forward to bonding with some like-minded people. I wasn't disappointed. I immediately hit it off with two other students, and we spent the rest of our week in the university's Creative Writing workshop focused on what had brought us together: a love of writing.
Our instructors were two graduate students in the university's Masters of Fine Arts program. One specialized in poetry and the other specialized in creative prose. The first day set the tone when they took us down to the local bookstore, Square Books, to purchase writing journals. Place matters, for writers.
Square Books has a very comfortable, homey feeling, its floor levels stacked in overlapping layers. Throughout the year, writers touring the country stop in to give readings there, so it has a diverse selection of books, including signed copies. I've written in many notebooks over the years, but the journal I bought at Square Books for use during the workshop felt more important than my previous notebooks. It was a collection of my progress as a writer in a condensed, one-week snapshot. In fact, I continue to mine it as a writing resource almost a year later.
The creative prose portion of the writing camp was strongly focused on seeing what we could create from locating ourselves in new places. Once we had our journals, we each chose spots in the town square where we could write about our surroundings from the point of view of a character. We were told to focus on all of the senses but to prioritize sense, taste, smell, and touch over sight. Throughout the week, we did similar exercises, finding inspiration in nature and in our own direct experiences.
I think the environment of the town and the campus were just as significant in shifting us into fresh, creative spaces as the exercises we did in the workshop. The town of Oxford is a very comfortable community with storefronts of all sorts lining the square. The frozen yogurt shop and Square Books were particularly memorable spots, and the little courtyard beside City Hall was a great place to sit and observe the leisurely activity of the town. On the Ole Miss campus, flowers bloomed brightly in purples and yellows, their perfume floating on the summer breeze. Humidity was forgotten when we sat by the fountain outside the university library. Squirrels leaped and scurried across the vibrant green campus.
We also toured the home of William Faulkner to gain inspiration from the history of one of America's best-known authors. Rowan Oak is surrounded by cedar and pine, and we paused to sit and write in the shaded, grassy remains of an old paddock.
For the poetry portion of the course, we were given copies of Uncommon Core, an anthology of contemporary poetry relating to adolescence, identity, and coming of age. As a group, we used it to discuss the meaning behind the poems, choices in formatting and structure, and the difference between concrete and abstract poems. The poems worked as models for our own poetry as well, which led to writing exercises applying what we had learned in discussion to creating our own poetry. A visit to the university art museum posed unique, creative challenges and helped us diversify our sources of inspiration.
Something that has stayed with me is the encouragement I received that week from our instructors and from the other students to publish and to get involved in the writing community. Learning about our instructors' writing processes with their current projects – and about their experiences publishing – helped us catch a glimpse of what our own writing lives might look like in the future. In fact, because they encouraged us to start publishing ourselves, I started sending my work out. My first published short story goes to press this month.
My experience with the creative writing workshop at the University of Mississippi was an absolute success, and I cannot recommend it highly enough. You will make lasting friendships there, be inspired by the lush setting of a small, southern town with a literary history, and gain valuable experiences writing poetry, creative fiction, and creative nonfiction.
I hope this review has been both enlightening and helpful to those looking for a quality creative writing workshop this summer. Hoddy Toddy, y'all!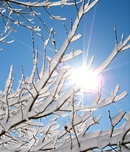 © Barbara S., Hoffman Estates, IL