Wild World by Bastille
May 29, 2018
Bastille, London's alternative pop-rock band, combines glossy '80s synth with melodic tones. Bastille first started as a solo project in the U.K sometime around the year of 2010 by the band's lead singer¬, Dan Smith. But soon expanded to include keyboardist Kyle Simmons, bassist and guitarist Will Farquarson, and their drummer Chris Wood. The band first came into the spotlight when their hit single "Pompeii" from their album, Bad Blood, made it to top 5 in the United States, from there their name roared throughout the U.S like a wildfire. My first impression when I first heard one of their songs, "Pompeii", I thought to myself, "Hey this is catchy," I Shazamed the song—something that Siri just does for you now—and discovered that they didn't have just one great song, but they had 3 EP's filled with songs just as catchy as "Pompeii". Undoubtedly, Wild World is not only the bands biggest project, but it is one of their best albums. This album talks about issues in society, mental health, relationships and in general issues that happen all over the world. Bastille has definitely left a mark on this world with this album which embraces issues others refuse to acknowledge, without us knowing that they have talked about said issues.

The tracks on Wild World, driven by unyieldingly catchy, electro-sonic beats is exactly what people wanted to hear from Bastille after the success of "Pompeii". The album features tracks with samples from films: for instance "Send them off" a song that was inspired by Shakespeare's Othello, talks about jealousy within love and not being able to describe the feeling: "Your mind exists somewhere altogether different; it lives in a world where feelings simply cannot be defined by words."
The song "Warmth" which starts out with a male voice droning "Getting caught up in the circus-like atmosphere, feeling less responsible" sets the tone for the song, where people are yearning for a safe haven, in a broken world where there seems to be another disaster every day.
The song Glory tells a love story of two lovers — or a story of the youth in today's world — where looking up for a heaven (The brighter days) seems hopeless: "And all their word for glory/ Well they always sounded empty/when we're looking up for heaven/ Looking up for heaven/ And way down here upon the ground/ When we're lying in the dirt/ There's no looking up for heaven". This sense of hopelessness is also shown in the bridge where Dan wrote, "I'll take my chances on the curb here with you/ We watched the planes leave us behind". In a way it feels as if these two lovers would rather be grounded together in a world that they feel is falling apart and leaving them behind. The highlight of this song would have to be when the song takes a softer tone: slowing down the beat, cutting all synthesized and non-synthesized instruments and letting the piano and violins dominate while Dan soothes the listener with a brassy soft-spoken version of the bridge.
Not only does the album talk about indescribable love/feelings, hopelessness, and a yearning for better times, but it also talks about wanting to break away from "Lethargy". In this track Dan wrote, "You told me no to be like anybody else/ Headspin, Happiness, Death/ Be like anybody else/ Broke down nothing else left," this lyric is somewhat the stages of life for some. It starts off with someone wanting to differentiate themselves, or not exactly knowing what to do at that point in their lives, thus the "headspin". Eventually that person finds happiness, but shortly after finding that happiness – death follows.
This album has pulsated the band's name throughout the world with hits such as "Flaws", "Bad Blood", and from this album "Good Greif". Bastille has yet to hit their peak, and I have a feeling they're going to be around for a while.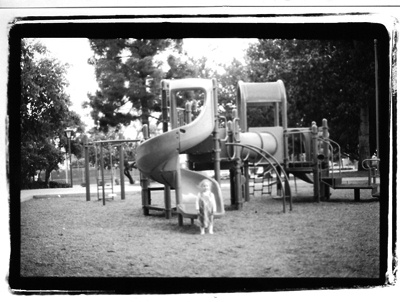 © Rebecca W., W. Hollywood, CA