Kane Brown by Kane Brown
January 25, 2018
Everybody's talking about Kane Brown's new album because they can't wait to go. Kane Brown's new album just came out and one of his songs is " Heaven" and it says " Everybody's talking about heaven like they just can't wait to go."  His songs are very catchy songs that are good, because some catchy songs aren't that great. So we will evidently be talking about the album, my opinion on it, and songs on the album.
This album is very good and the singer just makes it more enjoyable with his amazing voice. His album was released on October 6. It has 15 songs on it but some of them are not as new as the four that he came up with to finish off the album. The new four releases are diverting and one of the releases is a duet with Chris Young. Kane Brown is one of the fastest rising country stars but it all started when him and Lauren Alaina came up with the song " What Ifs"; which is a very catchy song if it has not been heard on the radio yet. Kane Brown seems to like to talk about his younger self, relationships he has been in and his family; and it all seems that if we all would  listen close enough to lyrics, it will be able to relate to life some way or form because that's what a fast rising country star tries to do. They try to make the songs entertaining and relatable so more people will be interested in listening to there album or music.
  I personally love this album, it's interesting, appealing, and sounds so good listening to it anywhere. I can remember the first time I heard his songs and I fell in love with Kane Brown he wasn't as popular a year ago but after he released " What Ifs" the star began to become more well known. I also remember when my friend and I  heard that he was releasing his album soon, we couldn't wait another minute to hear it, we counted down the days till it finally got released and we  ended up loving every song on the album. But we had a downfall, we listened to it twice then realized that the album was good but only to listen to it every now and then; just like any song it's easy to listen to it too much so it gets boring. We didn't want it to be dull so we quit listening to it and just listened to it when we felt like it, so we didn't end up ruining it for ourselves. The perks of this album is that it talks about the good and the bad times in  life, but not only that, just how to have fun with life because it doesn't last forever. So listening to my opinion I hope he ends up making more  albums in the years to come.
Songs of this album can mean a lot to people who can relate to it or listen to the lyrics closely like me. One thing he mentions in his album is his fiancee, because during the mits of making his album he proposed to his fiancee Kate. Another thing he gets in depth about in his music is having fun like in the duet with Chris Young "Setting the Night on Fire" which talks about having a party in the country and just letting go of everything and having fun in that moment. This also can lead back into what I said about his fiancee the song " Heaven" talks about him and his fiancee having a great life with her and how there's no way heaven is better than having Kate with him by his side through the journey of life. Some of his other songs like " Thunder in the rain, Pull it off, and Ain't No Stopping Us Now" it all kind of talks about Kane's break ups or relationships with a girl. But he also knows how to include his grandpa who has passed away in the songs " Cold Spot and Granddaddy's Chair," and some of his other songs on the album talk about him becoming a musician and that it all starts with one person that taught him how to play music and that it's easy to forget them but don't forget those people because it all started with them. So this kind of gives an overview of what his album is about and how he lives his life and what his younger life was about.
So in summary of this whole thing this is why I chose Kane Brown's astonishing new album for this review. He's songs are catchy and very interesting. This is also why I like this album and talked about it. One because it's amazing to learn someones story of life through songs, which could possibly be related to anyone's life in a way. I also talked about  my opinion on it because I find it a very good album but that's also because I like country music and I like to find new artists and listen to what they have in their songs. This doesn't mean though that this album is meant for everyone either.  Lastly in the paragraph above I talked about songs the album provides. So I hope he becomes  even bigger in country music and gets more fans so he can make more albums.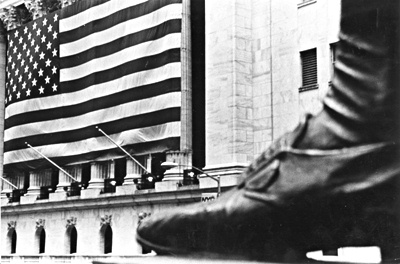 © Antoine B., New York, NY