"Life Changes" by Thomas Rhett Review
January 25, 2018
"Yeah, she wanna get married but she don't wanna marry me" is a heartache to hear just like a numerous amount of Thomas Rhett's songs released in September of 2017 in the album Life Changes. A lot of songs released in the more recent years are either about a desirable type of love, falling out of love, or just a mournful topic and that's exactly how Rhett's album is. The songs Thomas Rhett writes usually have a peppy or bittersweet feel to them. An extremely important factor in Rhett's music is to produce songs people can relate to. Not only will this make him grow in popularity, but his listeners can enjoy the music more.

The song "Marry Me", which was number two on the country top charts as of last week, is a song about someone losing the love of their life. Most people think that the message of the song is worse than what it is actually is. Listeners of the song get the idea that Thomas Rhett wanted to marry someone but ended up not. Later on at his iHeartRadio release party, he noted that he wrote this song when there was a rough patch in his relationship with his current wife Lauren. This event inspired him to write a song that will have helped him deal with what he was feeling at the time. What happened between Rhett and his wife was that they broke up and just about married other people, but ended up falling for each other again. To this day, they are happily married with two daughters. Rhett states " If I had not ever gone up and told Lauren how I felt about her, I would definitely have already been invited to her wedding, and I would be sitting in the back, probably getting trashed." This shows how miserable he was feeling when he just about lost the person he loved and wanted to spend the rest of his life with. In the end everything that happened in the song occured to be all good things for Rhett after he had made the song. That is just one of the many sad images created by lyrics in the songs of the album Life Changes. There are a total of fourteen songs in the album drawing many types of listeners by having sad and happy songs.

The song "Sixteen", which shockingly has not been on the country top charts in the recent weeks, could be interpreted as a happy or sad song. Rhett states"The song's kind of telling your 16-year-old self not to wish away your years, because you always want to be older, until you get older, and all you want to be is younger," he continued. "It's kind of a song about trying to find contentment, if you will." The line "What I wouldn't give to be sixteen, wild and free" is Rhett saying he wants to be young again, having fun. Throughout the song it talks about the following ages: sixteen, eighteen, twenty one, and twenty five. For each age he gives reasons for wanting to be that age again. For example "What I wouldn't give to be twenty one, wild and free/ Open up a cold one and drink it legally/ Chase a bunch of girls, go see the world/ Let my wild streak run/ I'll be right where I wanna be when I'm twenty one..." Hearing that could be on the sad end because he would give anything to be at the ages where life's a breeze. It could also be considered happy because he has been living life to its full potential and not passing of an opportunity to make the most of a situation. By the end of the song, the listener has learned some important lessons about staying in the moment and enjoying what the present rather than the past.

A happier more up-beat song out of the album is the song "Life Changes". Life changes is also the name of the album. This song is basically explaining the overall meaning of the album itself. That life comes with change, some is good some is bad, but we just have to keep trying our best to live a happy life and be true to ourselves. The instruments playing in the song creates a brighter feel of the song. Playing the piano with some fairly high notes mixed with the tune of the electric guitar brings the mood up. Throughout the song it goes through the important things in life like college, getting married, and having kids. The people who prefer listening to happy songs will get a kick out of this positive song. "Life changes (yes it does) and I wouldn't change it for the world..." is Rhett expressing that he is satisfied with the major changes that are occuring in life and that he wouldn't change how life is no matter the circumstances.

Rhett has released four different albums in his music career. In each album there are some peppy songs and others bittersweet. The bittersweet songs tend to be better written and seem to come from the heart more; pulling deep down to express his sadness and pain. The peppy songs are very well written also but I think that they aren't as personal to him as they could be. The more up-beat songs have the potential to be more personal but otherwise enjoyable. Through the heartaches and the tears of joy Thomas Rhett's songs are enjoyable for listeners who prefer sad songs and happy songs. Rhett tends to have a wide variety on the feeling he brings with the songs he creates. Either up-beat or bittersweet listeners prefer to listen to songs they understand and can relate to, so having a wide variety draws lots of listeners to his music. In the most recent album Life Changes many of the songs lyrics have the capability to make any heart ache also some make some hearts flutter. Thomas Rhett, now 27, will most likely be creating music for many years to come, but will the songs be as good as now?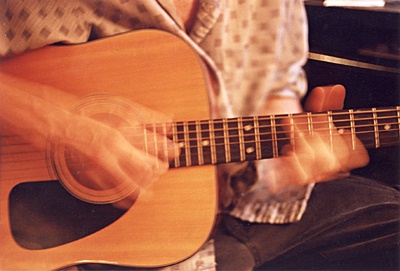 © James S., Philadelphia, PA