Reputation (Preview) • Taylor Swift
MAG
September 19, 2017
Taylor Swift has been at the top of the music industry for years, and nearly every aspect of her love life, songs, and actions are heatedly debated – but there is no denying that she knows how to make popular music, even when it's as strange as her two new singles, "Look What You Made Me Do" and "… Ready for It?" The two songs, released in late summer, will be included on her upcoming sixth album, "Reputation."
Her recent songs, in my opinion, have lost their quality and authenticity. However, in hindsight, there were hints of Swift's new "bad girl" era in her old music, especially in the album "1989," which most closely resembles the music of "Reputation." Several people have noticed that "… Ready for It?" sounds like a remake of "Wildest Dreams" with less singing and a different tone. But the reason why her songs haven't completely flopped is her "Look What You Made Me Do" music video, and how she manipulates the drama surrounding it into headlines that help promote her music.
Swift first called attention to herself when she cleaned all of her social media accounts this past August. It was a move that could either signal a break from the Internet, or that a new era was coming. In this case, it was the latter. The snake videos she posted on her account drew even more attention to the singer, and everyone was quickly reminded of the Kimye and Swift drama that should have been left in the past. But that wasn't the only feud in Swift's history. There's also the Twitter indirects and stolen background dancers from her fights with Katy Perry, who had recently released a song that was speculated to have lines about Taylor Swift. Perry was also the host of this year's MTV Music Awards. Was it just coincidence that Swift took the opportunity to release her video during the Awards, when millions would be watching and ready to tweet about the event?
This brings us to the music video itself. As a marketing move, it was a stroke of genius. It didn't include excessive references to Swift's love life (a topic which she has often been criticized for) and, in fact, Swift was the one doing most of the criticizing. She makes fun of the phases of her life in the video by having her past selves fight at the end.
The video distracted from the rather unusual song and made people focus on the scores of hidden Easter eggs instead of the music itself. It also silenced the people who had previously criticized her for cultural appropriation. However, if the rest of "Reputation" is as baffling and redundant as her first two singles, Swift doesn't have the ability or the budget to save all of her music with brilliant music videos, and her new music could fail.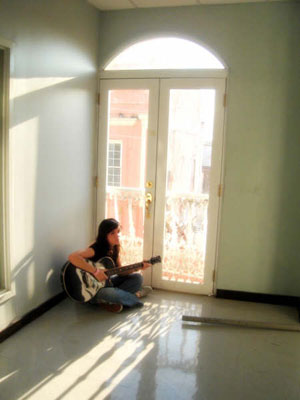 © Eveliz V., Bayamon, Puerto Rico