Hayley Williams (her music in general) by Hayley Williams
April 4, 2012
Hayley Williams
There are many individuals who have been considered "the best "in the music business. Few of those nominees have all of the qualifications to truly be "the best "music artist. One of these few is Hayley Nicole Williams of the band Paramore. Hayley Williams draws fans in with her unique style and music. She has the ability to reach out to all kinds of people from different backgrounds. Not only is she famous in the United States of America, but she is also famous throughout the entire world. Hayley Williams is one of the world's Best Music Artists because she is a strong, independent woman who has an amazing voice and creates her own songs filled with emotional lyrics that have inspired millions worldwide.
Hayley Nicole Williams was born in Meridian, Mississippi on December 27, 1988. Her parents' names are Christie and Joey Williams. She also has two sisters named Erica and McKayla. Hayley's eyes are green and despite the fact that she constantly has different, bright colored hair, she was born with brown hair. Another fact about her that makes her unique is that she is shorter that the average woman and it is obvious that she is no ordinary woman. "This is what I've learned in life; Head banging is crucial. Growing up is hard to do. There's nothing wrong with wearing a dress," – Hayley Williams (3) She moved to Franklin, Tennessee in 2002 when she was thirteen years old. While in school, she met a pair of brothers who loved music just as much as she did. "It was cool to meet people that liked music as much as I did. As soon as we started writing together, it was pretty obvious."-Hayley Williams (2)
After meeting Josh and Zac Farro, she started taking vocal lessons. She also participated in school plays to help overcome her massive case of stage fright. The fact that she strived to be a better music artist shows that she is a very determined character. Along with Jeremy Davis and Jason Bynum, Hayley and the Farro brothers started a band called Paramore. Hayley served as vocalist and she could also play piano and guitar. All of them contributed unique and vital parts to make great music. They started performing for small groups in Tennessee and they practiced in garages. Paramore had a small but devoted fan base. Soon after, the band started playing in music festivals such as the Warped Tour and Purple Door.
In April of 2005, they got their first record deal. The director of Fueled by Ramen, John Janick met the band and he liked the music they created. He liked them so much that he signed recording contract with them. Hayley had recorded her first song when she was just 15 years old and still in high school which proves that she has always been talented and gifted. When Paramore started recording their first album, the bassist Jeremy Davis left the band for unknown reasons. The band's debut album, "All We Know Is Falling" was a success. The result of their hard work was shown when the debut album was released in late June of 2005. The album was placed #30 on Billboard's Heathseekers chart.
When they started touring, Jeremy Davis came back and gave the band the fresh new start that would make them even more successful. By January of 2007, Paramore had begun recording their second album, "Riot!".The second album had done even better than their debut album when it was released in June of the very same year. It was such a success that it went platinum. In 2009, the band's third album, "Brand New Eyes" was released. Again, the album was a success. The new album led to the creation of the song, "The Only Exception," which was placed at #24 on the Hot 100. Hayley Williams showed that she is successful because of the song's rating on the Hot 100.
Paramore also took parts in other projects as well. In 2008, Paramore was featured in two songs on the soundtrack from the world famous movie, "Twilight". Hayley loved the book written by Stephanie Meyer and did everything she could to be a part of the movie. Many artists along with Hayley and her band tried to get onto the soundtrack but only a few succeeded, proving that Hayley is one of a kind. "I was calling anyone and everyone I could to figure out how we could be a part of it," Williams says (7). She wrote the song, "Decode," in hopes that the director, Catherine Hardwicke would like it. Hardwicke loved the song so much that she asked Hayley to write another. After the director's request, Hayley started to write what would become the song, "I Caught Myself". Both songs were immediately added to the soundtrack and they performed "Decode" in the ending credits to the movie and in the Special Features. "I knew the song was right for the book, and I knew our fans were into [the series]," Williams says. (7).
In 2011, Hayley was featured in the hit song, "Airplanes" with B.O.B. without the rest of Paramore. Shortly after, the sequel to the song, "Airplanes II" was released with Hayley featured in it as well as B.O.B. and Eminem. She was nominated for "Best Collaboration with Vocals" for the BET Awards for the song, "Airplane". A lot of famous singers were featured on the soundtrack album for the recent movie, "The Muppets". Among these singers, Hayley Williams appeared on "Muppets: The Green Album". She along with Weezer covered the song, "Rainbow Connection," which appeared as the second song in the album. Hayley's brief solo career showed that even without the rest of Paramore, she is still successful.
After a three year relationship with band mate and long time friend, Josh Farro, in 2008 the couple broke up. Hayley was not as angry with her ex-boyfriend as he was with her. Josh was angry that she had been going solo for a bit. "This band became all about Hayley. She had a manager at the time that controlled her every move along with her parents. They didn't like the idea of Hayley being in a rock band so they forced her to leave wanting her to pursue a solo career. Hayley went off to write and record her solo demos while the four of us continued on without her." (12) Hayley signed with Atlantic records as a solo artist without the band knowing. She did various projects with other music artists and she also went to the Grammy Awards for the song, "Airplanes" without the rest of Paramore. Despite the fact that Paramore was having issues, Hayley stayed strong and did what she thought was best at the time which proves that through thick and thin, she is still the best. Josh and Zac did not however believe that she was doing what was best. They became even angrier with her when Hayley wrote lyrics for a song that in their eyes were negative and went against the Bible. The brothers eventually left the band. Zac started a new band called Tunnels while the remaining members went on the unforgettable Farro brothers were replaced.
Through tough times, heart break, and sadness, Hayley proved that she is strong and independent by making it through with her head held high. One of her quotes about life is, "Sometimes it takes a good fall to really know where you stand," – Hayley Williams (11). Not only does she have an amazing voice but she has an amazing heart. Hayley Williams' voice and lyrics have touched lives and hearts all around the world. Her unique style and behavior has inspired millions. Also, despite the fact that the only education she received was that of a high school education, she has strived for success and achieved it. She deeply cares for her fans and shows it when she is performing by giving it her best effort. "What motivates me is seeing people in the crowd and wondering what they're going home to and what they're dealing with, knowing that for the time being we're their escape," Hayley Williams (11).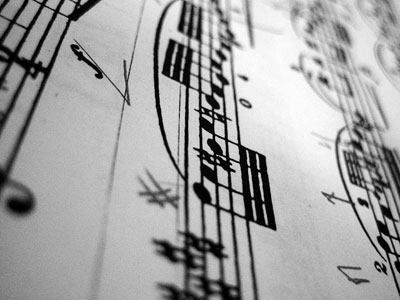 © Kimberly C., Houston, TX