The Soft Bulletin by The Flaming Lips
June 25, 2019
After the unquestionably over-ambitious four-disc (that is, four discs meant to be played at the exact same time on four different players) set Zaireeka, the last thing anyone expected the then-one-hit-wonder group The Flaming Lips to do was not only get their act together, but also release one of the most profound, critically acclaimed albums of the entire decade. Much to everyone's surprise, however, they did just that with The Soft Bulletin.
Literally abandoning everything that had been previously associated with them, the Lips forge ahead with psychedelic, Disney-esque chamber pop not heard since the Beach Boys' classic Pet Sounds while finally developing the poignantly strange lyrical vision to match ("To lose your arm would surely upset your brain/The poison could then reach your heart from a vein"-referring to the real-life near-amputation of guitarist Steven Drozd's arm after an apparent spiderbite; this was later revealed to be a result of heroin use), only seriously tripping up by kicking off the US physical version with a remix of the superb "Race for the Prize" instead of the superior original version (which is bizarrely put at the end right before another remix, this time of the more instrument-based "Waitin' For a Superman").
True, Wayne Coyne's sweetly strained vocals can be a little irritating, and the noticeable lack of bizarre humor present in their earlier work (particularly that wonderful one hit, "She Don't Use Jelly") may turn off some people. However, though the Lips themselves may have came close with the occasionally brilliant (though just as often boring) followup Yoshimi Battles the Pink Robots, nobody would ever manage to make wide-eyed innocence so unexpectedly palatable again. Cynics need not apply.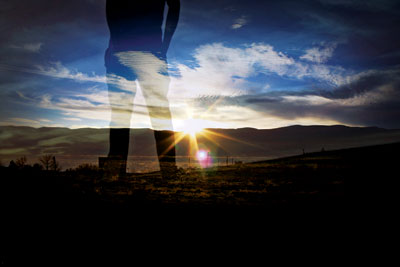 © Ezekiel R., Las Cruces, NM