Ágætis byrjun by Sigur Rós
June 18, 2019
Even before "Hoppípolla" (which I'm absolutely sure you've heard somewhere at least once) blew up in late 2005 and instantly became the soundtrack to a million cheesy movies and reality TV episodes, the woolly Icelandic duo known as Sigur Rós had already become revered among music snobs and Enya fans everywhere with their pretty 1999 album Ágætis byrjun (which roughly translates to A Good Beginning)- and it's not exactly hard to see why.
Mixing beautiful orchestrations with crooning vocals and the occasional flash of vaguely rock-ish drums and guitars, the album sounds stunningly pure throughout- which, unfortunately, is also what ultimately flaws it. By mostly (that is, with the grudging exception of the gorgeous "Starálfur") lacking the beats/hooks required to drive a truly memorable song (which even Aphex Twin's overlong venture into ambiance, Selected Ambient Works Volume II, had a handful of), all we're really left with are some pleasantly vapid soundscapes perfect for falling asleep to. This wouldn't be so annoying if the pointlessly overlong running times (virtually all the songs here go well over 5 minutes, though a couple spill just over 10 for good measure) and occasional flashes of the band's very own made-up (gibberish) language, Hopelandic [which would be further explored on the even more "meaningful" followup, ()] didn't also make it come off as a pretentious art project.
Don't get me wrong. I'm not trying to imply that Ágætis byrjun actually sounds awful. In fact, while playing it myself, I personally felt calmed, relaxed, a little drowsy… and filled with a sudden desire to grab a copy of Slayer's Reign in Blood and crank it up to 11. All right, fine, the album isn't quite as unbearably vapid as that. But still.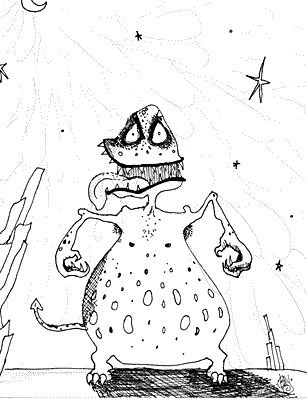 © Billy A., Phoenix, AZ