Weezer [Black Album] by Weezer
March 1, 2019
I'll admit it: when I first heard that Weezer's next album was going to be a supposedly "dark" self-titled release that would also be known as the Black Album, I was really excited. Considering how fantastic the geeky emo-rockers' first darker album, Pinkerton, was, the thought of a spiritual successor to that stone-cold classic was simply irresistible. While any thoughts of the Black Album following along the same artistic lines as Pinkerton were quickly dashed when the album's first single, "Can't Knock the Hustle", was released, the track's laidback funky groove was enjoyable enough for me to forgive that. However, it wasn't until I started reading negative critical reviews the day before the album was released that I started to get an uneasy feeling. Sure enough, my worst fears were confirmed when I bought, listened to, and realized just how unspeakably horrible the Black Album really was.

Granted, Weezer isn't the first once-great band to seriously fall off (the Red Hot Chili Peppers and Smashing Pumpkins come to mind), or the first to pointlessly turn "edgy" (hello, Taylor Swift/Underoath), but the truly cringe-worthy experience this album is to listen to is something else entirely. While I can't quite knock the aforementioned "Hustle" (especially when compared with all the utter crap that follows), everything's downhill from there. Clashing horribly with the all-black cover art (which was already pretty stupid to begin with), virtually everything on here is the worst kind of cheery, pop radio-pandering, elevator-ready, unlistenable synth-pop imaginable. Oh yeah, and don't even get me started on the god-awful songwriting, which occasionally tosses in an obscenity or two to live up to frontman Rivers Cuomo's "Beach Boys gone bad" promise but is mainly focused on indulging in the most ridiculously cliched bulls*** imaginable ("Once upon a time, there was a prince/Who tried to save the world through funk rock riffs"- nice one. "She cut me like a piece of cake"- even better. "This is the definition of flow/Nobody cold as this"- wow, this is literally the most inspired thing I've heard in ages), which is the exact opposite of the honest window into dysfunction, loneliness, and depression that Pinkerton superbly (and controversially) provided.

Admittedly, it's not really like Weezer's first self-titled release (aka the Blue Album) was the most groundbreaking (Nirvana) or the most fun (The Offspring, Green Day) thing to arrive on the 1990s alternative scene, but even the shallowest, corniest track on that undeniably enjoyable set genuinely looks like both of those things combined (and then some) when compared to the confused, pandering dumpster fire that is what the band has horrifically now become. And that is exactly why the Black Album is not only the worst album by Weezer, but also of the entire year so far (and quite possibly even of all time). Stay far away. You've been warned.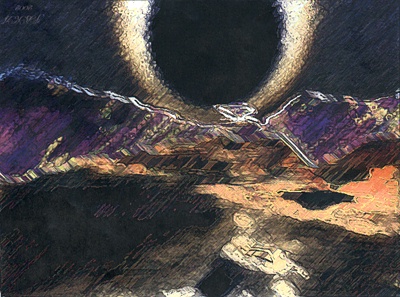 © Jason B., Colorado Springs, CO