Bloom • Lewis Capaldi
MAG
March 1, 2019
Lewis Capaldi is a fantastic indie folk singer and songwriter. He started popping up in early 2017 with his hit single "Bruises." He sings, "But I hope I never lose the bruises that you left behind." It is an amazing song showing off his piano talents as well as his unique voice.
Born in Scotland, this small town boy has changed his own life drastically. Capaldi is from a little town named Bathgate, known for its coal mining and industrial work. He started out performing in small Glasgow clubs, eventually selling out the spectacular King Tut's Wah Wah Hut. Soon after, Capaldi started writing more songs and was signed to Virgin Records. Together, they created the album "Bloom," which was released in 2017. It contains only four songs: "Fade," "Bruises," "Mercy," and "Lost on You," but it was enough to Capaldi to create a worldwide buzz. He won the Scottish Music Award for the Breakthrough Artist of the Year after the album's release.
From the "Bloom" album, "Bruises" became the biggest hit, but the other three songs are amazing as well. "Fade" talks about the struggles of being in a bad relationship but not realizing it at the time. Capaldi sings about what he did during the rough periods, and how he wishes someone would have told him what bad decisions he was making.
"Mercy" is about the person you love moving on and how you're just stuck in the memories of what used to be. Capaldi sings, "I felt you slip away so slowly … But I know I've been holding on too long. Somehow I can't let go." In "Mercy" he repeatedly sings, "Have mercy on me," begging the other person not to hurt him too badly.
In the last song in the album, "Lost on You," Capaldi talks about his struggles after this hurtful relationship. He sings in the song how he adores the other person but isn't enough for them. He can't take the weight of their love.
The theory is that all these songs are about the same person. They all talk about what he went through during this difficult time in Capaldi's life. Through his music, he has the gift of inspiring all of his listeners in some way. It is a rare attribute to have, but Lewis Capaldi pulls it off every time.
The fans are always waiting for a new expression of Capaldi's impressive art. Each new hit seems better than the last. I rate "Bloom" a 10 out of 10 and recommend you listen to this amazing singer!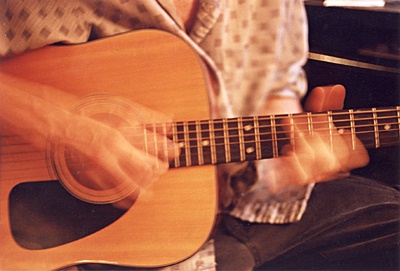 © James S., Philadelphia, PA