Remain In Light by Talking Heads
February 3, 2019
Out of all the quirky albums that the Talking Heads released, Remain In Light is their most famous, most critically lauded, and most fondly remembered- and for (mostly) good reason, too.
The album's first half is entirely made up of flawless, funky, African-influenced new wave, which is especially masterful on danceable numbers like "Born Under Punches (The Heat Goes On)" and "Crosseyed and Painless". However, the true standout (and the only Talking Heads song you probably have ever heard) is the massive hit "Once In A Lifetime", which thinly masks paranoid lyrics ("This is not my beautiful house!...This is not my beautiful wife!") with one of the most memorable (and ridiculously overused) electronic hooks of all time. Unfortunately, the murky second half falls off, especially on the self-indulgent spoken-word ditties "Houses In Motion" and "Seen and Not Seen".
Despite its flaws, however, there's no doubt that Remain In Light is a new wave classic.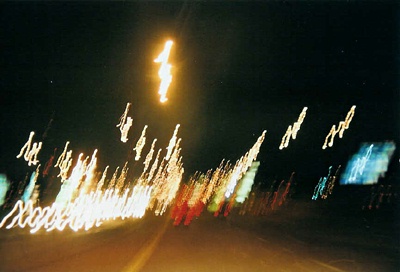 © Matt M., Ponca City, OK