OK Computer • Radiohead
MAG
January 5, 2019
Aside from the self-loathing smash hit "Creep," Radiohead's often overrated debut "Pablo Honey" could have been made by any number of pale, post-grunge imitators. However, the band's sophomore release "The Bends" was a massive improvement, triumphantly carrying the band from the gutter into the star-studded limelight. With everyone's expectations weighing heavily on their shoulders, the none-too-cheery alt-rockers not only managed to vault even farther with the follow-up, the well-received "OK Computer," but they also created a sublime masterpiece that is a sure contender for the greatest
album of all time.
As one might expect from a band that first made its name with a song moaning about how socially awkward they were, the album's songwriting, though masterful, is extremely miserable; it explores offbeat topics such as car accidents ("Airbag"), nervous breakdowns ("Let Down"), and police brutality ("Karma Police"). This predominantly downbeat lyrical tone reaches a genuinely uncomfortable peak on the six-minute epic "Paranoid Android," which packs an appropriately bizarre music video. These bleak visions are masked by ironically upbeat music, which is especially pleasant on "Subterranean Homesick Alien," "Let Down," "Lucky," "The Tourist," and "No Surprises." Considering the latter track's suicidal mood, it's extremely surprising that it became the album's biggest hit.
"OK Computer" is not the easiest album to sit through. It lacks "Kid A"'s groundbreaking sonic experimentation and "In Rainbow"'s warmth, and almost starts to get too strange for its own good on the robotic "Fitter Happier" and the nightmarish "Climbing Up The Walls." Despite that, the album stands as Radiohead's best, and one of the greatest (and most influential) releases of the entire decade.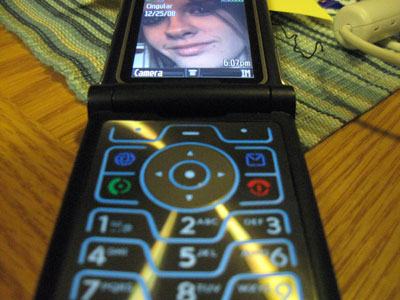 © Adam S., Kingdom City, MO