Views by Drake
July 16, 2018
Jot down a list of the most well-known and respected rappers currently on the musical scene, and you've got Eminem, Jay-Z, Kanye West, Lil Wayne, Kid Cudi, and Kendrick Lamar. However, not one of them has been so uncannily accessible for mainstream pop radio as the Canadian pop-rapper Drake, who released Views in 2016.

The first thing that's immediately noticable about this album isn't the semi-decent production standards, or even the big-name guest stars that occaisonally show up. It's the boring, repetitive song formulas that the album consistently repeats through its entire 80-minute running time. Sometimes Drake sings, sometimes he raps, and sometimes he even combines both in a single song, but that's about as creative as he gets here. Most of the time, he's just melodramatically whining about either his poor-little-rich-kid life or the snooty girlfriends who keep dumping him over a boring pop-trap beat that leaves eyes drooping in a matter of minutes. Luckily, there are some songs that engage, mainly "Weston Road Flows", the catchy mega-hit "One Dance", "Child's Play", "Hotline Bling", and the Rihanna collaboration "Too Good", although even those are ultimately not enough to reedeem this dreary slog of an album.

In short, while Views is admittedly not mind-numbingly bad enough for me to truly hate it, it still doesn't rate among Drake's best work. Listen to the tracks mentioned above if you must, but don't even bother with the rest of the album. Trust me. You'll be saving a lot of your precious time and money this way.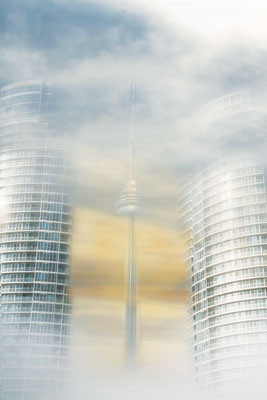 © Micha C., Toronto, ON, Canada