Overbored?
May 20, 2018
Overboard is the brand new movie of Eugenio Derbez, the Mexican who is trying to conquer Hollywood.
And at least it succeed in México, because it generated $218.95 millions of pesos.

And once again Eugenio did it, he brought us another good movie to enjoy with all your family.
But what is this movie about?
Overboard is the story of a rich guy, who suddenly forgets everything when he falls down from his yacht.

When this happens a blond,poor women rescues him from the hospital to give him a lesson that he will never forget, she will teach him to be humble.
This movie shows you the process of his change, and all the troubles that he will have through this adventure where he will have to become a father of three girls, husband, chef and worker.
Another positive thing is that it mixes Mexican and American comedy, so you will laugh a lot.
Here you will find a perfect mix between comedy and romance so it is a perfect movie to have a good time next to your family.
To sum up Overboard is in my opinion a really good movie to have a good time, so if you haven't seen it, go to the cinema, buy some popcorn and enjoy this great story.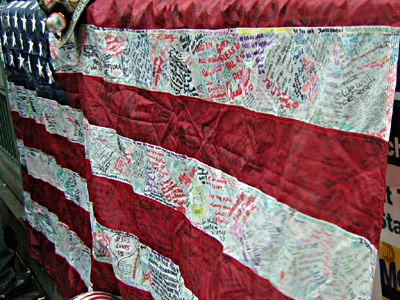 © Brittan S., Chino, CA