Wonder
MAG
December 22, 2017
Wonder has been one of my favorite books since I first read it in sixth grade. I reread it over and over again, never getting sick of the characters, themes, gut-wrenching pain, and the bittersweet story of the boy with an extraordinary face.
When I found out Wonder would get a movie adaptation, I was stoked, but also afraid in that typical way readers all get. Happily, the movie impressed me and comes pretty darn close to being as good as the book.
"Wonder" tells the story of August "Auggie" Pullman (Jacob Tremblay), a boy with a facial deformity caused by Treacher Collins Syndrome. Auggie, who was previously homeschooled, is going to be attending school for the first time He's really anxious to start fifth grade. Living in Manhattan, Auggie has always been stared at in public because of his face; he even wore an astronaut helmet to hide behind for years.
Before school begins, he goes on a school tour with fellow students Charlotte (Elle McKinnon), Julian (Bryce Gheisar), and Jack (Noah Jupe). Julian is very rude to Auggie, even asking if his face had been in a fire.

The movie shows us Auggie's journey into public school. He gets stares from others, is tormented by Julian and his entourage, but he also earns friends of his own. Auggie becomes close friends with Jack and a girl named Summer (Millie Davis). It's heartwarming and painful watching Auggie navigate through school.

What I loved about the novel and the movie is their ability to show the audience different points of views. Via (Izabela Vidovic), Auggie's sister, is a prominent part of the movie, and struggles to find her identity while often being ignored by her family due to Auggie's needs. I resonated well with Via, and Vidovic was profound in her performance.

The family and friendship aspects were stronger than ever. Owen Wilson and Julia Roberts, who play Auggie's parents, are comedic and also role models for Auggie to look up to.
I also loved the setting of Manhattan. The colors of the classroom and vibrancy of the city made me want to live in New York!

I cried about 20 times watching this film The closing scene ripped my heart out in a good way. One of my favorite quotes from the book is, "I think there should be a rule that everyone in the world should get a standing ovation at least once in their lives." When I saw this adapated into the film as Auggie won the fifth grade award, I sobbed harder than ever.
"Wonder" is a film that displays true, sheer kindness. This movie has the power to touch anybody.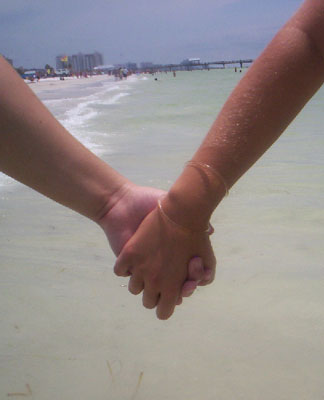 © Belinda H., Palm Harbor, FL