Doctor Horrible's Sing-Along Blog
August 3, 2015
Chances are, if you attend a comic convention anywhere in the United States, you are bound to run into someone dressed in a white, button-across doctor's coat, oversized gloves and black goggles perched atop their head, or at the very leas, someone sporting a black t-shirt with the circular symbol of a hammer framed by a yellow background. These are costumes from the iconic mini-series Doctor Horrible's Sing-Along Blog; which was released over the internet during the WGA strike of 2007 and has long since gained a cult following among geeks and comic-con goers alike.
Doctor Horrible's Sing-Along Blog is an award-winning, three-act musical mini-series by Joss Whedon (Buffy the Vampire Slayer, Firefly, Much Ado About Nothing) that tells the tale of Billy; (Neil Patrick Harris) a "low-rent supervillain" who goes by the alias of Doctor Horrible, and whose one ambition in life is to be accepted into the prestigious Evil League of Evil. However, when the girl of his dreams; Penny (Felicia Day) is seduced by his lifelong arch-nemesis Captain Hammer, (Nathan Fillion) Billy is forced to re-examine his priorities and consider how far he'd truly go to get what he wants.
Throughout the musical, the character of Billy/Doctor Horrible struggles with his desire to be part of the Evil League of Evil and his desire to be with Penny, and in the end he finds that he cannot have one without losing the other – The moral of the story being that getting what you initially wanted won't always make you happy.
Along with the star-studded cast, Doctor Horrible also boasts a brilliant and catchy soundtrack composed by Joss and Jed Whedon. From the theme music to the finale, the songs will be stuck in your head before the first act is over, yet the lyrics are so relatable you don't mind humming them nonstop; and it helps that the all-talented Neil Patrick Harris is in almost every song.
Doctor Horrible's Sing-Along Blog is a brilliantly produced movie, and will surely be loved by many for years to come. Many will find themselves relating to the brooding, satirical "Woe-is-me" character of Billy, and as his character develops so will the audience's love for the series. Doctor Horrible is a fantastic piece of work, and if you're watching it for the first time it will definitely surprise you. For the better, you may ask? Well, that's up to you to decide…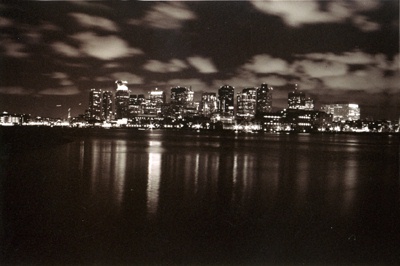 © Hoang P., Rochester, NY