Iron Man 3
May 9, 2013
(Warning: This review contain spoilers)

Accumulating $700 million globally in a mere two weeks, Iron Man 3 will undeniably become one of the highest-grossing summer blockbusters of all time. Being one of the best superhero blockbusters of all time, however, is another matter.

Following the events of The Avengers, Tony Stark is suffering sleepless nights and symptoms of post-traumatic stress disorder. He now clings onto the things he holds dearest: his machinery and his girlfriend Pepper. But then a terrorist called the Mandarin threatens to utterly destroy him both physically and emotionally.

With this established premise, this movie could have potentially been amazing and have possessed a level of potency only previously seen with the Batman franchise. While not necessarily expecting Marvel to suddenly take that new turn, I was somewhat expecting something akin to what was seen in the well-crafted trailer.

Instead, what we're given is a soufflé that anticlimactically deflates.

Granted, Tony Stark's conflict with his PTSD symptoms is fairly well done and the dialogue is filled with witty banter characteristic of the Iron Man movies. After his home is destroyed and Stark is being hunted down by Mandarin and his allies, he finds reprieve with a boy who is both a little random but adorable. With the boy's help, Stark discovers the headquarters of his enemy. From thereon the movie takes a silly, ludicrous turn. It loses all possible glamour with the disclosure of its completely pointless twist: the conniving genius we thought to be the Mandarin is really just an idiotic puppet. He is an actor hired by the real villain, Aldritch Killian, a man who was obviously a villain since the opening scene and who I personally could have cared less for.

The most disappointing aspect of it all is that the Mandarin is the true arch-enemy of Iron Man in the Marvel comics. In Iron Man 3, he is reduced to an unscrupulous drug addict and actor. Imagine the Joker is exposed to be a bumbling idiot hired by one of his supposed henchman. Imagine Voldemort is revealed to be Lucius Malfoy's mindless pawn the entire time. That's exactly what this "twist" turns out to be. This element alone turned it from a pretty good movie to a ridiculous one. I understand laughs, but poking fun at an already established villain? Way to go, Marvel, letting your own villain be mocked.

To conclude: if watched for the entertainment Marvel promises, you are guaranteed to be entertained. If watched for the story the trailer promises, you are guaranteed to be disappointed.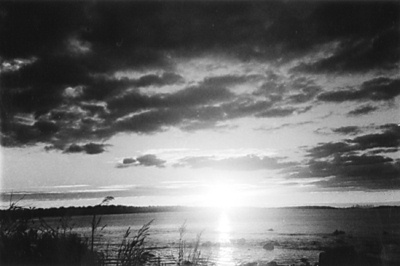 © Christy S., Germantown, MA