Beautiful Boy
MAG
April 17, 2019
"Beautiful Boy," based on the memoirs by Nic and David Sheff, is a gripping story about the fragility of a family whose son, Nic, struggles with a dangerous crystal meth addiction. David Sheff, played by comedy titan, Steve Carell, demonstrates the lengths a father will go to protect his son. Nic Sheff (Timothée Chalamet) is a deeply sensitive, intelligent teenager who you can't help but root for; Chalamet has a vise-like grasp of the emotional core of his character. "Beautiful Boy" shows the spiraling of Nic into the throes of addiction, bringing the audience along for the ride. The film was produced by Plan B Entertainment, who have produced similarly emotionally jarring films, like "Moonlight" and "12 Years A Slave."
Set in the San Francisco Bay Area, the film shows the home life of the Sheffs, who have a "hands-off' parenting style. It's evident that Nic has led a relatively privileged life in bourgeoisie suburbia. Breakout star Timothée Chalamet gives an authentic portrayal with subtle nuances, that at times shadows experienced actor, Steve Carell. While the movie is grueling and heavy-hearted, it handles the taboo subject with ease. "Beautiful Boy" is Belgian director Felix Van Groeningen English-language film debut. However, the film's content is not out of character for Groeningen; his filmography is riddled with themes of drug abuse.
In an interview with The Wall Street Journal, Van Groeningen revealed that he's drawn to such storylines because of his childhood; he grew up in his dad's bar and witnessed the effects of addiction firsthand. Van Groeningen wanted to stay true to Nic's story. "Getting the details right felt important, and so my bibles were the memoirs," he states. He also emphasized that his vision for the film was to be "an experience, but not a cliché."
Nic Sheff's journal was the sole visual representation of his transcendence into addiction, clad with disturbing doodles and personal inner monologue. Moments in the film felt hard to watch while simultaneously just as hard to look away from. The most excruciating parts are the relapses; Nic has five relapses, all shown in the film, each one more frustrating than the last. The director had an interesting approach in the structure of the film: the juxtaposition of the scenes were nonlinear. This allowed the audience to reflect on more lighthearted moments in Nic's life, before inevitably seeing the striking contrast with his forlorn present-day.
Some key takeaways are the story's powerful underlying message and the unique musical references, which include anything from Nirvana and David Bowie to classical music. The real-life father and son have a connection through music, they even go as far as to say it's their "language." Most of the songs were actually placed post-production because the editor urged Van Groeningen to get rid of the score. Van Groeningen expertly brought a drug addiction story to life without cheapening the rich, intrinsically complex storyline. Rather than glamorizing the use of methamphetamines, he shows the harsh reality of addiction, as we follow Nic through the highs and lows of it. The film successfully solidifies the rhetoric that addiction does not discriminate and demonstrates the limits of paternal love. "Beautiful Boy" is one of the most memorable films of the year.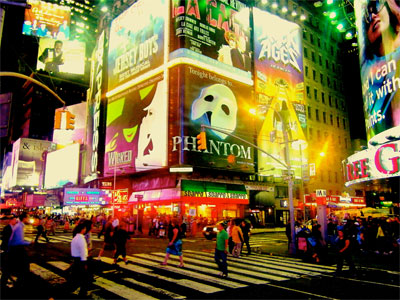 © Jacqueline T. Cambridge