Mission Impossible
July 30, 2018
Mission Impossible is an action-packed spy movie revolving around a spy named Ethan Hunt. When he's sent on a mission with his good friend, Jim Phelps, and things take a dangerous turn, Hunt's entire team dies, and because Ethan is the only survivor, the U.S. government believes that Hunt is a rat. The only way to prove his evidence is to get information at the CIA's headquarters. Because of this, Ethan Hunt builds a team of people to break into the CIA to hack into a computer that is a heavily guarded vault that is guarded by top-notch technology-an impossible task. Hunt hires a brilliant hacker and a pilot to help him gain the information, but once he gets the information, he gets crossed by someone he trusts.

The movie is filled with twists and turns at every corner. The visual effects are pretty good, although nothing to brag about. The ending of the movie is thought through and well executed. The plot isn't dumb, but the idea of the movie is great and well done. Although the critics didn't seem to think that highly of the movie, Google users gave the movie an 89% rating. The background music for the film is smart and help make the movie more exciting and entertaining.Tom Cruise plays a very good Ethan Hunt; in fact, the role of Ethan Hunt is perfect for Tom Cruise.

Although the plot is slightly confusing at times, the movie is an enormous amount of fun and truly is a must-see. This spy movie has everything: a double-crosser, betrayal, action, adventure, thievery, visual effects, a smart ending, a good plot, impressive character development, and a hero that is an instant fan-favorite. I can assure you that whoever watches Mission Impossible will absolutely not be disappointed.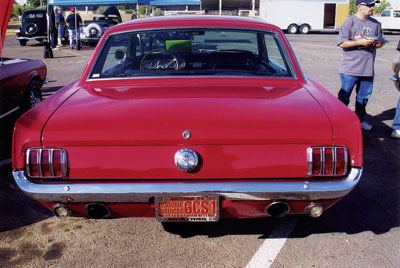 © Andy G., Phoenix, A