A Flicker in the Clarity by Amy McNamara
May 15, 2018
Synopsis (From Goodreads):
For as long as Evie can remember, she and Emma have been best friends. They've gone through everything together—only Evie understood what it was like for Emma to lose her older brother in a car accident. And though they couldn't be more different—Emma is the life of the party while Evie is shy—the dynamic has always worked for them.

But then Evie makes a careless mistake that ends up having serious consequences for Emma. They've had their squabbles before, but this is different. When Evie tries to apologize, Emma ignores her texts, gets a new best friend, and completely freezes her out. Evie didn't mean to betray Emma in the way that she did, and she's desperate to get back in Emma's good graces. Who is Evie without Emma?

Then Evie meets Theo, a kindred spirit unlike any boy she's ever encountered. With him, she can at least pretend like her life is normal. But just as she's about to let go and fully fall into whatever is happening with him, Emma resurfaces, miraculously letting Evie back in—though it's not without consequence. Erratic behavior, drunken incidents, and panicked late-night calls are only some of the hoops Emma makes Evie jump through. All Evie has wanted is to get her best friend back—but Emma seems hell-bent on self-destruction. Evie is used to swooping in to pull Emma out of her troubles, but how do you help someone who doesn't want to be saved?

Plot:
Emma has always looked out for Evie. At their private competitive high school, Bly, Evie was going to get bullied because she was a scholarship kid. Yet, with Em at her side since day one, Evie has managed to get to junior year with no incidents. Em has given her everything Evie could want, her old iPhone when Em got a new one, a dress when they went to a dance together, even advise as Evie, instead of kissing the boy she liked back, ducked and did an awkward laugh. Evie for Emma, allowed her to rant about her family, support her after her older brother, Patrick, drove drunk and died. Evie was even the messenger between Em and her boyfriend, as Evie dumped him for Em, so that Em can spend more time with her college boy, Ryan. It was with Ryan that night that Em left Evie outside a restaurant for hours. When a text came from Em's father asking where she is, Evie did not lie: she did not know. This is what ended her friendship with Em. Because her parents were waiting up for when Em came home, late, drunk, and high, and basically wanted to know where their daughter was. With a strict leash put on Em, she blames Evie for not covering her, and thus getting her caught. With her friendship with Em out the window, school became the worst place for Evie, as she had to listen to Em talk about her, but not to her. On the class field trip, she met Theo, the tour guy for her group, and instantly a spark hit. Wanting to reach Theo again, but with no phone he just 'shows up' in her life, and became the source of happiness in Evie's Em-less life. Em was not going to stay gone for long, letting Evie back in her life, she goes on a whirlwind of emotion, leaving Evie to go pick up the pieces. When Theo turns out not to be who Evie thought he was, Em bent on self-destruction, Evie must save her friend by doing the one thing she thought she could not to: let her go.

Thoughts:
This book had the typical fashion of a teenage love story and friendship, with a little twist that made it unique. Amy McNamara gives us the character of Evie, her father died before she could really remember him, mother misses him desperately, so she tries to keep their depressing apartment in New York a little less depressing. Then Em came into her life, the polar opposite personality wise to Evie, yet they got along, and grew up together. McNamara gave us a realistic idea of a teenage girl's life, as after Em had sex for the first time, started acting older and superior to Evie. That was their shift in equalness, as Em starting going through guys like crazy, and Evie could not even manage to kiss the one she liked. Their friendship turned toxic as Em started using Evie to cover up for her, which Evie did because she loved Em, and did not want to betray her. After all, we witness the one time Evie did not cover for Em and looked what happens. This book also contained several plots, each of them answered by the end of the book. The friendship plot between Evie and Em, the romance between Evie and Theo, then Patrick's death and how that affected Em's current day life. Where this book would not stand out to you for any reason, besides McNamara beautiful cover for it, this book is important because it is all about dealing with a toxic friend, how to get out of that friendship and be better off without it.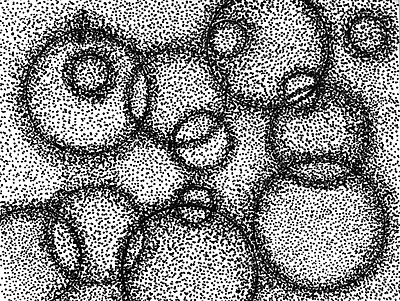 © Nasiha M., Huntsville, AL