Liv, Forever by Amy Talkington
MAG
February 28, 2014
Liv Bloom would do anything to escape foster care. So when she gets an art scholarship to Wickham Hall, the fanciest, most prestigious (and allegedly haunted) school in the country, Liv is ecstatic. Sure, some of the rituals at the school are a little weird, but she is happy because she might make a few friends.
Then Liv is brutally murdered, and her soul is forced to linger in the halls of the school. No one can hear or see her except Gabe. And there are others spirits that only Gabe can hear and see. Using Gabe as her connection to the real world, Liv has to find out what really happened and tell the world that she's still there. Along the way, she uncovers a plan even more gruesome than the hauntingly silent night of her murder.
Eerie and spooky, Liv, Forever is a book that you won't be able to stop reading. I ­couldn't put it down because
of the endless suspense and surprises. I loved all the characters, especially Liv. Her approach to life will connect with aspiring artists who read this book.
Overall, I loved the way it was written, with each ghost telling its side of the story, which let the mystery slowly reveal itself. With some mysteries, I can predict the ending, but for Liv, Forever, it was quite the opposite.
Speaking of the ending, it is beautifully executed. I felt sad that such a great book was coming to a close, but that feeling was replaced with that awesome "I just read a really, really good book" feeling.
I'd definitely recommend Liv, Forever to anyone who likes paranormal, horror, or mystery novels. I give it 5/5 stars!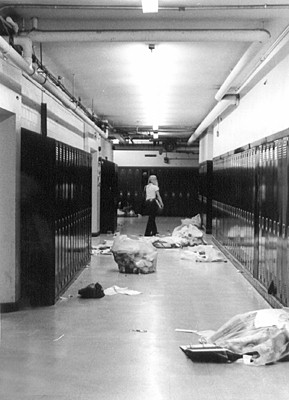 © Halsey S., Marblehead, MA