The Waking Dark by Robin Wasserman
July 19, 2013
"You're very disturbed," he said (256).
Similar to the dialogue found within the novel- The Walking Dark, the novel is a bit disturbing at first to the reader so this is your fair warning now. The novel, I would classify, as Gothic literature as it has the aspects of the genre: allusions to the supernatural, feeling s of isolation and being trapped (in both a physical and psychological characteristic), death/murder, and the setting is gloomy and dark which sets the mood of the story. If you are a fan of classical Gothic fiction, such as Edgar Allen Poe, this present-day tale will surely not disappoint.
When murder happens, everybody turns to point the finger at somebody else, but what happens when even the murderer (or murderess in this case) does not know? When pushed to their limits, who will turn on who to save themselves? These are some of the questions the characters- Jule, Daniel, West, Ellie, and Cass face throughout the novel, which force the unusual characters to come together as one. Despite their differences, one common trend between them all is that the darkness has affected their life in one way, and they can no longer escape it, so they are forced to fight together.
This is not my usual genre of interest, but I was hooked and could not put it down once I started. I would find myself sneaking the book behind my biology book to read during a class lecture because I just had to know what happened next. Starting this as my first book, which is second in the series, makes me hooked so I went back and read the first book. It takes a well-bred author, such as Robin Wasserman, to strike horror in the hearts of the reader, but at the same time make the reader feel compassionate for the characters and it is done flawlessly throughout the novel. So even if you are like me and not usually into dark novels, I highly recommend giving The Walking Dark by Robin Wasserman a chance, because you will not be disappointed.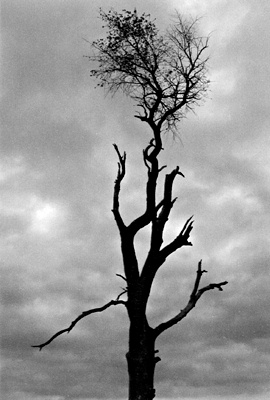 © Cassie H., Carmi, IL