ARC Review: The Last One by Fatima Daas
October 13, 2021
The Last One by Fatima Daas was a poetic story filled with heartbreaking truths that wrenched at the soul and made you want to reach right through the pages and give Fatima a great big hug! This story was something that grabbed my sympathy instantly, and I don't think there will ever be anything like it.
The writing style I had never seen before. The repetitive beginning of each chapter caught the attention immediately and made for a poetic and lovely book. That was what this story was like; poetry. It was lyrical and gorgeous. Daas has such talent that she wields with all her heart, and it's something beautiful to witness.
The story, too, was glorious to behold. It didn't shy away from tough subjects unmentioned in other books of the same genre. In fact, it centered around them. Daas' struggles with her attraction to women, her religion, and her prejudiced family were prominent features in the book. She explored these areas thoroughly, letting us into her life to see how hard it is for her to be a Muslim homosexual. I never realized how some people struggle to come out. Daas opened my eyes.
All in all, this book was very heart wrenching, but oddly beautiful. The only grievance I had was that there wasn't enough of it and maybe that the ending was incomplete for me. But I assume that was because Daas led up to where her life was at the moment. I hope she will continue her story, and someday come to a place where she can come out to her parents and know that her God does not hate her for being who she is.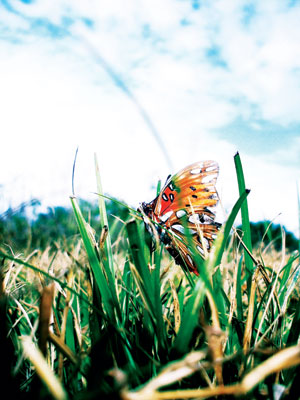 © Anonymous