The Song of Achilles by Madeline Miller
January 31, 2018
A heartbreaking tale of unconventional romance and a new and modern take on a story so beloved among readers of adventure, voyage, and war, The Song of Achilles is probably one of the best books I've read this year.
It follows of the tale of the Iliad, but from the point of view of Patroclus instead of Achilles, and his internal battle over his love for Achilles and the prophecy that surrounds Achilles.
This prophecy states that Achilles will become "The Best of the Greeks"1, and eventually die in the name of eternal glory.
Many scholars debate over whether the love between Achilles and Patroclus was romantic or platonic. This debate has gone on as far back as that Plato speculated about it, decidedly casting them as lovers in his work "Symposium" as Phaedrus describes them as "divinely approved lovers."
We will probably never know for sure what Homer truly intended in these two characters, but the idea of something besides friendship being intended is not ludicrous, as, historically, Greeks were never shy about homosexuality, even in their religion, which claimed some gods (ie, Apollo and Zeus) had both heterosexual and homosexual relationships.
But, alas, it will always be open to speculation. Especially because, as it is suspected, Homer was only a recorder of these tales originally passed around campfires and whispered to children before bed.
However, we do have Madeline Miller's poetic interpretation to paint as a picture of how the story might have gone.
The point of view of Patroclus is also refreshing, as he himself was never really interested in the war, but only in his utter devotion to Achilles, friendship or otherwise.
It is ironic, then, how he was really the beginning of the end of the Trojan War in his brutal murder by Hector, which then sparked the wrath of Achilles.
Achilles, in a blind rage, kills Hector and ends the war when he is killed by an arrow to the ankle, presumably fired by Paris 2.

The books ends with their ashes mixed together and buried, as Achilles demanded before his death.

All in all, Madeline Miller's interpretation was poetic, fascinating, and refreshing. An excellent take on a story thousands of years old.
1. "Ageus Gaeus" in Ancient Greek.
2. Achilles death was never written explicitly in the Iliad, but more implied. Scholars agree that it was Paris who shot him.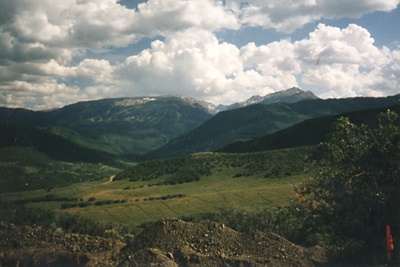 © Photo by Michael B., Denham Springs, LA